Policies
Terms and Conditions
When you accepted the CLS award, you agreed to the CLS Terms and Conditions for participation in the CLS Program. For more information on CLS Program policies, we encourage you to review the Terms and Conditions again here:
Site Specific Policies
During the on-site orientation in your host city, you will be asked to sign additional Site-Specific Policies related directly to your host country/location. These policies will also be discussed during your program-specific webinar and your pre-program orientation.

Class Participation
Absence from classes or other mandatory program activities, including day and overnight excursions, for reasons other than approved medical absences or other approved reasons will be grounds for a warning; extended absences may result in a revocation of the CLS scholarship. Two or more medical absences from class require a doctor's note. You must notify your Resident Director as soon as possible (usually first thing in the morning) of any absences. Please note that if you miss 20 hours of class and/or four consecutive class days for medical reasons, a recommendation may be made to the U.S. Department of State to terminate your CLS award. In the event that you are able to keep up with classwork and homework assignments as assigned by CLS teachers, you may be able to continue the program.
You are required to fully participate in all classroom activities and complete all homework assignments, even if you did not elect to receive academic credit for the CLS Program. Failure to do so may result in disciplinary action and possibly the termination of your scholarship. You are also responsible for observing satisfactory academic and professional standards and maintaining a standard of conduct and integrity that is in keeping with the spirit and intent of the CLS Program.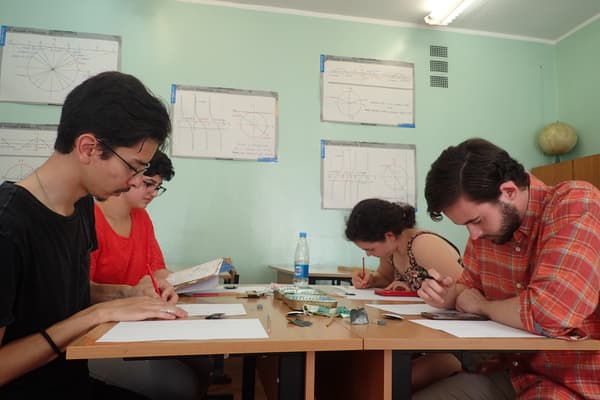 CLS Russian participants work on traditional Russian art projects.
Personal or Academic Research
CLS participants are not allowed to conduct personal research (including coursework, thesis or dissertation writing) or other non-CLS Program academic work if it in any way detracts from full participation in CLS Program activities. Research activities may also be prohibited by the terms of your visa.
Blogging/Media
We hope that you will share your CLS experiences on social media throughout the summer. In addition to your own personal social media pages we encourage you to reach out through the CLS Facebook, Instagram, and Twitter pages.
If you decide to share your CLS experiences publicly via other non-official Internet-based media, there are a few points that you should keep in mind:
Acknowledge that your page or channel is not an official U.S. Department of State website and that the views and information presented are your own and do not represent the CLS Program, the Department of State, or American Councils for International Education.
You are also expected to maintain a standard of conduct that is in keeping with the spirit and intent of the CLS Program – to increase mutual understanding between the people of the United States and the people of other countries.
Be aware that what is deemed culturally acceptable in the United States (or, more specifically, on the Internet in the United States) may be inappropriate or offensive to people in your host country/location.
Be respectful. Refrain from using disparaging language or images to describe the country you are in and the people you live and work with.
Please note that you are required to adhere to local and U.S. laws, including as they may pertain to social media, blogging, and Internet use.
Upon accepting the CLS award you also agreed to these media-based guidelines as part of the Terms and Conditions.
Social Media Use
When participants complete their post-program survey at the end of the CLS summer, they often express shock at how fast the two months of the program have gone by. Therefore, we encourage participants to do everything they can to maximize their opportunities for linguistic and cultural immersion and make the best use of their time overseas. A big part of this is staying focused on your language goals during the program and limiting activities that take you away from the immersion experience. In other words, focus on engaging with people in your host community rather than online communities. Many CLS participants have reported that consciously limiting or restricting their social media use positively impacted their language gains and immersion experience. We recommend the following practices for the duration of your CLS Program:
Prioritize language learning and in-person experiences and communication
Turn off notifications on devices
Use social media 'consciously' and self-regulate use
Whether on Google Hangouts, Facebook, or in WhatsApp, CLS participants frequently engage in group chats on program. We recommend CLS participants try to be constructive, helpful, mature, and polite in group chats and encourage you to leave chats, or start different threads, if you find that the chat has become a distraction or is detrimental to your learning experience on program.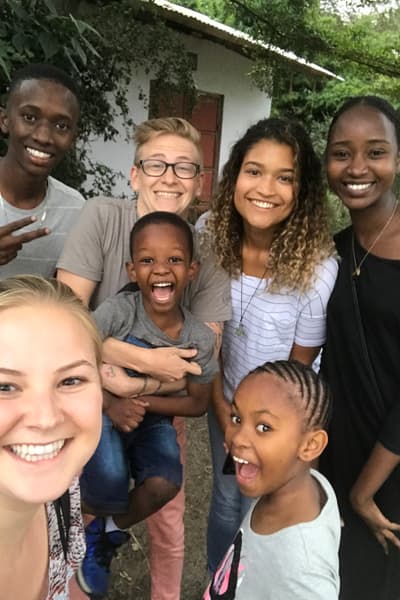 CLS Swahili participants in Arusha, Tanzania are shown around the town by their host siblings on their first weekend.
Public Gatherings
Many countries worldwide have changing political climates which can lead to protests, demonstrations, and strikes. These situations are particularly risky for foreigners. You should always avoid public demonstrations and areas prone to instability and disorder. Be careful of any large gatherings. If you happen across a protest or strike, leave the area as quickly as possible. Do not stay to take photos or "experience" the protest. The U.S. Embassy in your host country/location may notify citizens via e-mail of scheduled protests. Do not photograph crowds, and never photograph police, military personnel, or official buildings. Please note that your accident and sickness coverage (ASPE) does not cover injuries sustained as a result of protests, demonstrations, or strikes.
Alcohol and Drugs
Abuse of alcohol or drugs that endangers yourself or others may result in termination of your CLS award.
Alcohol
Drinking alcohol during the CLS Program is strongly discouraged, and in some program sites, drinking alcohol will not be tolerated at all. Some CLS Program sites have additional policies regarding alcohol consumption. These will be provided to you as part of the Site-Specific Policies. If you do decide to drink, be mindful of the following:
CLS participants are required to follow both local and U.S. laws regarding alcohol consumption. The CLS Program prohibits the consumption of alcohol by or distribution of alcohol to participants who are not of U.S. legal drinking age.
Always drink in moderation. Be cautious when drinking around people you don't know.
It is not advisable to take alcohol as a gift to a lunch or dinner invitation. Even in cultures where many people drink alcohol, your hosts may not drink for religious or personal reasons.
Drugs
CLS has a zero-tolerance policy for illegal drug use. If you use or possess illegal drugs, your scholarship will be terminated. Using illegal drugs is not only a health risk but also puts you at risk for arrest and imprisonment in the host country. Illegal drugs can be tainted or contain substances other than those advertised and taking them can lead to an overdose or death. Additionally, misuse or abuse of prescription drugs is dangerous. Do not respond to the stresses of adjusting to a new culture by taking more than the prescribed dosage of either your own medication or drugs prescribed to someone else.

Disciplinary Measures
In the event that a participant violates a CLS Program Policy (inclusive of Site-Specific and Language Policies), the CLS Program may issue a written warning, place the participant on probation, and/or recommend the immediate termination of the participant's award. Please note that in the case of a single incident comprising multiple infractions, or if one infraction of program policy is deemed of great significance or severity, there may be a recommendation to move directly to a recommendation for CLS award termination. The warning system is implemented by the Resident Director in consultation with American Councils and institute staff. All warnings issued to participants will be provided to American Councils and the U.S. Department of State.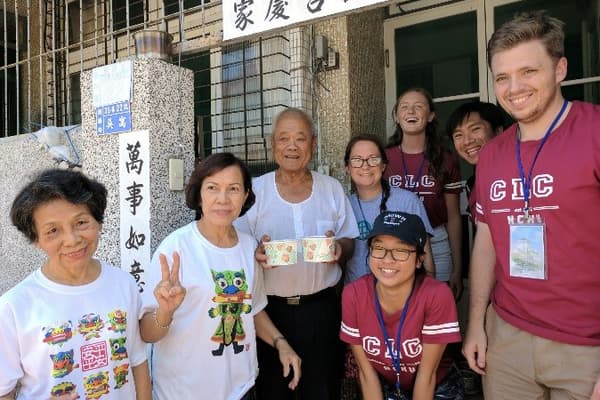 CLS Chinese participants in Tainan, Taiwan.