Support for Participants
Connect Before You Leave
As a CLS recipient, there are several ways to connect online with other current program participants, as well as CLS alumni and staff.
Alumni Support Network
One of the CLS Program's most significant resources for assisting new participants is our deep pool of CLS Program alumni. Their diverse experiences on the CLS Program and the lessons they have learned are valuable tools that they can share with you. The Alumni Support Network exists to put you in contact directly with our alumni and includes our Alumni Resource Directory and Facebook pages.

Alumni Resource Directory
The Alumni Resource Directory is a list of alumni who have volunteered to speak with you about a variety of topics, both sensitive and routine. The password to the directory will be provided to finalists in the months prior to the start of the CLS program. Please take advantage of this resource – our alumni are looking forward to sharing their experiences and answering your questions about everything from staying mentally and physically healthy on the program to representing diverse perspectives and navigating identity in a new cultural setting. You're encouraged to refer to the directory and reach out to the alumni listed in them with pre-program questions as well as throughout your time abroad.
If you have questions about accessing the Alumni Resource Directory, you can reach out to the CLS Alumni Engagement Officer at clsalumni@americancouncils.org.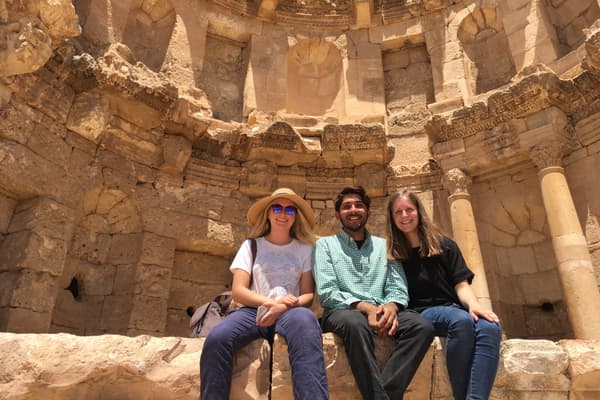 CLS Arabic participants at Petra.