Academics
Language Instruction
Program sites subject to a quarantine will begin with virtual instruction on a modified schedule. Once classes transition to in-person classes, all CLS participants will take intensive language classes for 15 hours each week. The curriculum will develop your reading, listening, speaking, and writing skills – and provide you with opportunities to practice them in appropriate contexts. You are expected to participate actively in your learning process and take advantage of opportunities to speak and ask questions during class. You will also be expected to study outside of class and complete all class assignments, which may include up to three hours of homework each day.
As the CLS Program selects participants from diverse fields of study and levels of higher education, participants inevitably have a range of diverse language learning backgrounds. Please be respectful of your peers' interests and learning styles and understand that the class may spend time on general vocabulary or grammar concepts you have already learned, particularly in the first weeks of the program. The goal of the CLS Program is to help you master the language so that you can effectively communicate with people of other cultures . Throughout the summer there may be a variety of situations that are not directly tailored to your own personal language learning interests, but we encourage you to keep an open mind toward new language learning opportunities.
Language Placement
Prior to the start of classes, your instructors will conduct testing to determine class placement. Note that the assessment process is for placement purposes only, and there is no placement outcome that will adversely affect your participation in the program (e.g., testing at the intermediate level despite applying for CLS at the advanced level). Due to the widely varying language programs in the United States, you may be placed at a different level than you anticipate, or your perception of your level may differ from the one the placement test shows. Most times, the placement from testing is accurate; however, if you find yourself over- or underwhelmed in your classes after the first week, you may speak to your Resident Director and the institute staff about changing your class placement. We will do our best to ensure that all participants are placed in the most appropriate classes.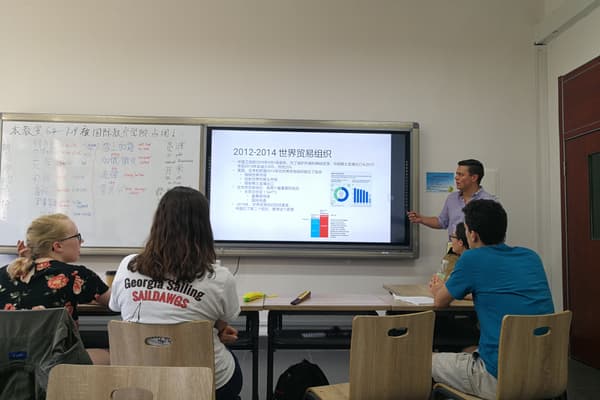 A student presentation in Dalian, China.
Academic and Classroom Expectations
During the CLS Program, you will study with instructors whose methods and techniques may differ from those you have encountered in the U.S. or elsewhere. American Councils and our partners have invested substantial resources in developing a strong academic program. This includes training instructors, sending staff and language-teaching experts to partner sites, and carefully reviewing student evaluations of existing programs so that adjustments can be made as necessary.
Although CLS staff work to make your academic transition as smooth as possible, you should expect differences in academic culture between your host community and the United States. Part of the immersive language-learning experience is growing to understand how a different culture views the academic process. Your instructors will be trained and experienced teachers who are familiar with the teaching materials and curriculum, and they likely have experience interacting with and instructing foreigners. They may not, however, use the same systems or teaching methodologies you are familiar with in the U.S., and they may not have the same expectations for the classroom as your American teachers. Therefore, prepare to be patient and flexible as you adapt to the educational offerings of your CLS host institution.
Grading
You will be given grades by your instructors. Your grades will be assigned based on a variety of factors that will be determined by individual instructors. Primary forms of evaluating your progress may include homework assignments, in-class exercises, exams, and projects. Teachers will use the grading system to evaluate your language skills in spoken interaction, spoken production, reading, listening, and writing. All CLS participants are required to complete all homework assignments and exams, regardless of whether they have elected to receive academic credit for the program.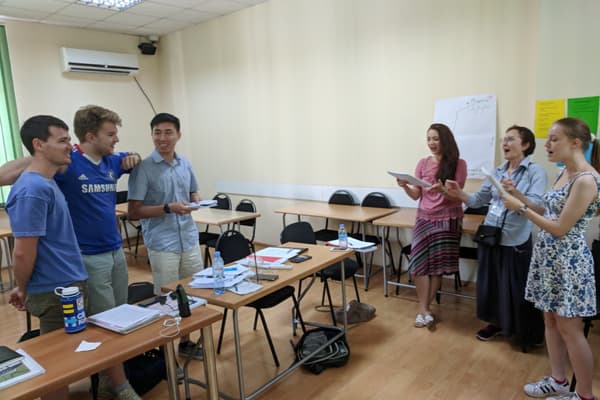 A Russian classroom in Tbilisi, Georgia.