Flying to the U.S.
The CLS Program will issue you a round-trip airline ticket to travel to your program site and return to the United States with the group after your program ends. Please note that we cannot accommodate or approve any individual requests for later return dates. We also cannot pay for changes to tickets or make changes to the tickets and then bill you. If you elect to waive your CLS-provided return flight, CLS will retain your international return ticket so that you are able to return to the U.S. in the event of an emergency.
If COVID testing is required to return to the United States, information will be provided in advance of return travel.
You will have to pass through customs when you arrive in the United States. You are responsible for familiarizing yourself with U.S. customs regulations (https://www.cbp.gov/).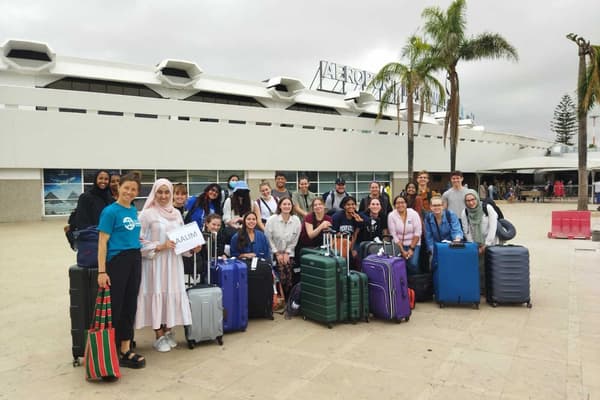 CLS Arabic participants at the airport in Morocco.