Growing up in rural West Virginia in a town of only 544 people, I had resigned myself to never coming out. I was mainly concerned for my safety, but I also feared the judgment and strange looks I would receive from members of my hometown. Yet, seeing thousands of out and proud LGBTQ+ people, like Secretary of Transportation Pete Buttigieg and professional soccer player Megan Rapinoe, in the media over the years started to create a shift in my mind. I began to believe that my identity was valid. I decided that one day I would live my truth.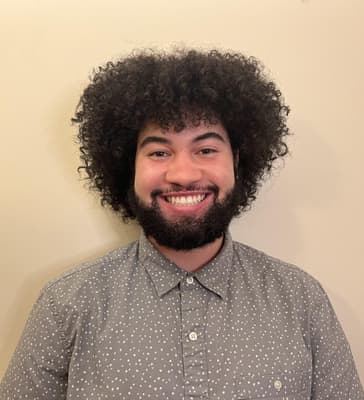 That day arrived when I first stepped foot on Harvard University's beautiful campus in Fall 2019. It was a clean break—a hard reset—entering a culture so vastly different from the conservative one I'd grown up in. I hoisted my boxes and luggage out of the car, leaving in the backseat years of internalized homophobia and self-hatred; that baggage had no place in my newfound home. In this environment, I was free to become who I always was. Finally, I could make up for lost time and start to heal. If it weren't for Pride Month and the bravery of LGBTQ trailblazers who put their queerness on full display, I wouldn't have known it was possible to live proudly and happily as an out queer person. Pride showed me what my life could look like one day when it was safe and practical to begin living it; it showed me how much richer every single experience could be if I were to shed this camouflage that I had made for myself. That's why this month is so important to me; it allowed me to live vicariously through those who were further along in their journeys and, in doing so, gain the confidence to start forging my own.
By the time I started my CLS Program, I was secure and confident in my identity. I was eager to connect with other queer people who had also studied a language spoken in a relatively conservative region of the world. Luckily, the gays always find each other. Without any concerted, centralized effort, we gravitated toward each other and quickly became close friends. With the support of my newfound friends and the accepting environment of my virtual CLS Program, I was privileged to never encounter discrimination. Instead, my identity only brought me more opportunities for learning and connection. I spoke with my professor and host family about the similarities and differences between American and Taiwanese LGBTQ legislation. I conducted research and gave a presentation about an anti-LGBTQ law in Malaysia, offering personal insights. I felt a deep sense of pride seeing how sharing my identity could spark important dialogue among my cohort, professors, host family, and community.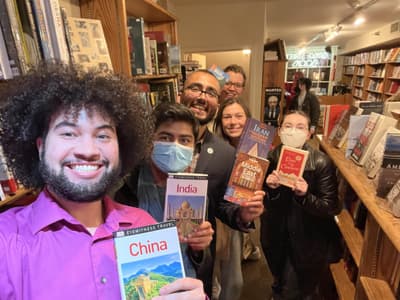 Throughout my CLS Program, I felt empowered to share my story and reaped academic benefits because of my sexual identity, not in spite of it. My advice to any LGBTQ CLS applicant or participant is to use your identity to craft a more personalized and, thus, more memorable language learning experience. Use your unique identity to provoke important conversations and educate others. We have a duty to our fellow LGBTQ Americans to represent our community as we want to be seen, so bring all your pride, and don't leave any at home—nothing would make us prouder!
Xavier Evans is an alumnus of the 2021 CLS Chinese program hosted virtually by National Cheng Kung University in Tainan, Taiwan. He is a junior at Harvard College studying Computer Science and Linguistics and teaches English to Chinese students at a startup called SetSail. Read more of Xavier's story on his Alumni Ambassador profile.