An Interview with Alumna Rosiland Townes
Twenty years after she left school, Rosalind Townes returned to the classroom. That would be a big enough challenge for most people, but she decided to also study Arabic—considered one of the world's most difficult languages to learn. For Rosiland the challenge is thrilling. "When fear tries to grip you, that's the best time to lean in," she says.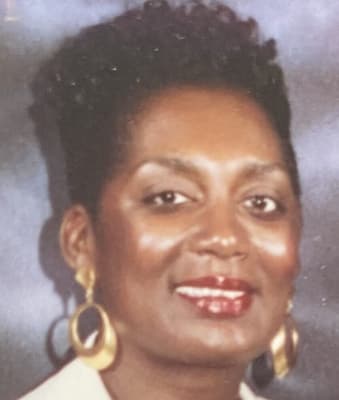 Rosiland's path to higher education and CLS Spark has been an unconventional one. Before returning to college, Rosiland's many life experiences included a career at the Department of Treasury and a stint as a luxury goods buyer. When an opportunity opened up to pursue higher education tuition-free through Michigan Reconnect, Rosiland, a life-long learner, was ready to jump back in.
Always curious about the world and people, Rosiland found the right fit in Oakland Community College's Global Studies program. As part of OCC's global curriculum, she participated in a virtual exchange through Soliya, a non-profit that facilitates exchanges between students in North America and the Middle East and North Africa.
Rosiland was moved by the students she met—the respect she was shown by her younger peers and the meaningful dialogue they shared ignited an interest in the Middle East and the Arabic language. Rosiland discovered the CLS Program in a newsletter and with the encouragement of Sarah Lemelin, CLS Advisor, applied and was selected. This March, Rosiland successfully completed CLS Spark in Arabic hosted virtually by TAFL Center in Alexandria, Egypt.
CLS Communications Officer Rori DiFiore recently sat down with Rosiland to learn about her CLS Spark experience and academic journey as a non-traditional student. Rosiland shares linguistic and cultural insights from CLS Spark, advice on language learning, and encourages others to embrace challenge and remember—it's never too late.
CLS Spark is an initiative of the CLS Program and provides virtual instruction in Arabic, Chinese and Russian to undergraduate students at the beginning level. Read more about CLS Spark.
Rori DiFiore: What led you to pursue Arabic study through CLS Spark?
Rosiland Townes: Growing up I was always a curious kid. I taught myself how to read, how to multiply and subtract and divide, that kind of thing. I would take the allowance I was given and go buy phonics and that's how I taught myself to read. That's why words don't intimidate me. When the opportunity came for me to return to school. I decided that I wanted to explore the big picture of the world. When I went through the catalogs and read the required courses for Global Studies, I thought—sign me up! The opportunity to better connect with Nadia, my neighbor, was a big factor in my desire for Arabic. Nadia has been my neighbor for 18 years her and her family are from Syria. Her eldest daughter, Haayfa, has been so supportive of my language journey.

My interest in learning Arabic was strengthened after I participated in Soliya, a virtual exchange program that facilitated exchanges between students in the U.S. and those in the Middle East and North Africa. That experience revealed to me how much we have in common—our desire for freedom and wanting to be understood and heard. The students I met would often defer to me when speaking in class. I learned that's because in the Middle East, they have tremendous respect for their elders. These conversations were predicated upon dialogue versus debate or argument which led to more respectful exchange, and strong connection.
RD: What was one of your favorite experiences from CLS Spark?
RT: We had so many unforgettable moments from the cultural activities. In Egypt, there is a ritual around the drinking of coffee (قَهْوَة) pronounced qahwa and tea (شاي) pronounced shay. While Americans love their coffee, we have nothing on people from Egypt. They way they prepare to drink their coffee and their tea is a sight. We also had a guest speaker, Heba Sharobeem, a professor of English Literature at Alexandria University, who talked to us about the fight for women's rights in Misr (Egypt). She talked about how progress on women's rights issues has been up and down—depending greatly on who is in office and controlling power at the time.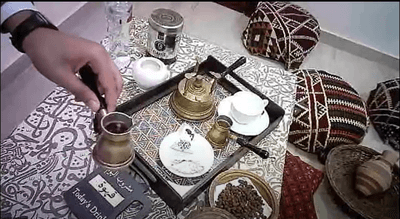 One day my instructor called on me to identify a script on the screen. When I looked at it, I knew it immediately. That's "maktaaba" or library in English. I said to everyone, "I just had my breakthrough!"
Arabic is a beautiful language but really daunting. There are many layers to it—there are no vowels, just accent marks placed over the words, the shape of letters change depending on their placement in the word, and the sounds can vary from the bottom of your throat to a faint whisper.
Arabic has many layers. I love it because it's a challenge. It's also processed on the same side of the brain as mathematics so that should tell you something right there!
RD: CLS Spark is a virtual program and navigating language learning in this format can have its unique challenges. As a Spark alumna, do you have words of advice for students who will be participating in CLS Spark this coming summer?
RT: As a complete and total novice, I'd say ensure you make sure you have plenty of availability for your Arabic study. It is all consuming. Whatever assignment you have, you will be tested on it next class. You may have competing priorities with other classes but if you are serious about learning it, you have to give it top priority. It's rewarding and it's worth it. I realized through this experience; I can be a bit hard on myself. Especially being a non-traditional learner. I'd say to everyone that it is a challenge but it's well worth it. Remember to it's not a sprint, it is a marathon.
RD: What's next for you?
RT: Just as we've been talking my neighbor's daughter, Haayfa, came over to practice Arabic with me. She is fluent in standard modern Arabic and is helping me to prepare for my OPI test. It's helping me to become more conversational. I've got this built in support network that wants to see me succeed. I have moments when I consider slowing down and my husband says to me, "No no, you have got to keep going."
I am currently exploring different bachelor's degree programs. I was inducted this past week into Phi Theta Kappa, which is the honor society for community colleges. I've been getting letters from Boston University, Columbia, and others. The one I received from Columbia was from someone who also identifies as a non-traditional learner. She spoke about the excitement of returning to the classroom after time away and that struck a chord with me.
As far as career goals go, I am interested in the diplomacy track. I'd like to find a way I can facilitate public diplomacy and exchange while remaining state-side. I recently learned that there are resident ambassadors in the state of Michigan. It's important I get a grasp on this language so that I can speak comfortably and fluently enough for people to understand me. I'm looking forward to that.
RD: What advice would you give to individuals interested in studying a critical language but that might be apprehensive?
RT: With a foreign language, you've got to be open to truly listening. You may never get to the written part but be open to the way it is spoken and pronounced. As Americans, we sometimes shut down when we don't immediately understand what we hear. You may have to listen four or five times but if you consciously program your brain to become open, you'll hear the correct sound.
Whatever apprehensions you have, I feel confident that there is someone in your academic counseling, an instructor or professor, that will be more than happy to give you advice on how to make your application stand out. CLS has amazing videos that give your insight as to how to couch your language and everything. And in terms of writing your application, the sky's the limit. When fear is trying to grip you, that's the best time to lean in. Never, never give up.