On International Women and Girls in Science Day (February 11), we celebrate the achievements of women in science and bring attention to the gender gap that still exists in the Science, Technology, Engineering and Mathematics (STEM) fields globally.
In recognition of International Women and Girls in Science Day, we are highlighting our CLS alumnae in STEM. These women are current and future engineers, veterinarians, psycholinguistic researchers, computer scientists and chemists who are going to change the world. Learn more about their career paths and why they believe society needs more women in STEM below.
Manmeet Pelia (Punjabi 2021)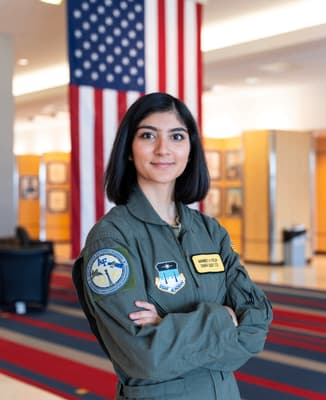 Major: Electrical and Computer Engineering, United States Airforce Academy

Occupation: U.S. Airforce Cadet

"My personal interest lies in unmanned aerial vehicles (drones) and all things space technology. This summer, I will be working as an avionics intern for hypersonic flight. I was attracted to this career path because of its universal need across all engineering fields and my passion for creating real-life solutions to everyday problems. In other engineering fields, students spend a lot of time studying theoretical concepts, but an appealing factor of electrical engineering is getting my hands dirty and creating real systems that work. Unlocking the power of science and technology requires new ways of thinking. If we suppressed diversity, equity, and inclusion in the scientific fields, we would be doing a great disservice to humanity. We need women and girls to study science around the globe to bring new perspectives to decade-old problems."
---
Bridget Seghers (Swahili 2021)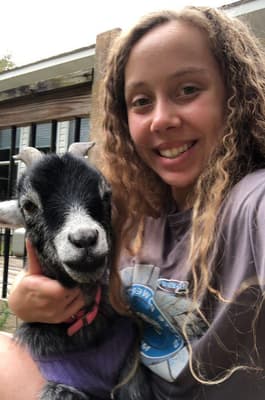 Major: Animal Sciences, Louisiana State University Agricultural and Mechanical College
Occupation: Student, future Veterinarian

"My animal science degree has given me a strong background in livestock production and food safety, while my future education as a veterinarian and conservationist will help me address outbreaks of zoonotic diseases and reduce human impacts on the environment. As part of the broad field of global health veterinary medicine, I can help farmers feed their families, respond to epidemics, conserve endangered species, and promote environmental sustainability."

---
Chisom Obasih (Japanese 2017)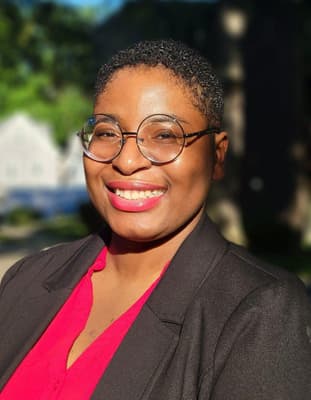 Major: PhD in Cognitive Neuroscience, Carnegie Mellon University
Occupation: Psycholinguistics Researcher

"We need more cross-cultural collaboration. Culture is embedded in who we are as humans to the point where we do not notice that it seeps into things that are not cultural on the surface. People from diverse cultures offer new perspectives on research, new methods, questions, and ways of analyzing data. The more people of diverse backgrounds you get in a group, the better the science will be."
Read our full interview with Chisom!

---
Annmarie Gajdos (Swahili 2021)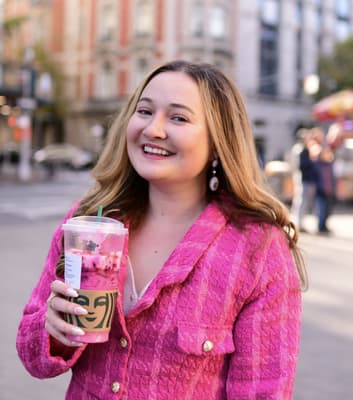 Major: Computer Science and Music Management, CUNY Bernard M Baruch College

Occupation: Production Finance at HBO

"Women bring unique perspectives to STEM professions. We see situations differently than men do and can thus solve problems in ways that are more inclusive. Since women have different needs and face struggles that are unique to their gender, we have the ability to solve problems that male scientists likely are not even aware of. In addition, getting more women involved in STEM will help young girls become more confident in their science-related abilities, thus boosting their overall confidence. From a young age, traditional family units and public school systems encourage women to pursue more domestic professions. This negatively impacts their self-esteem. However, when young girls turn on the news and see more women in positions of power in STEM, they'll be able to more easily picture themselves achieving similar accomplishments."

---
Kristina Gusty (Russian 2021)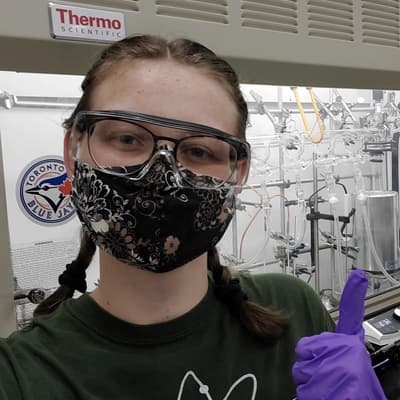 Major: Chemistry, Florida Gulf Coast University

Occupation: Researcher

"Growing up I remember learning about different milestones and theorems all credited to men throughout history. This gave me the sense that it would be impossible for me as a girl to get my foot into my dream field and truly make a difference in people's lives. Encouraging young women and girls to study science will not only further all STEM research, but it will also have a trickledown effect where young dreamers will feel more comfortable expressing what they want to accomplish in their lives without feeling "ridiculous" or "unrealistic." There are so many wonderful opportunities in science to solve the most daunting issues that affect people globally- no matter their race, gender, socioeconomic status, etc. I plan to support women in every field throughout my career, because this will ultimately further progress and create a more inclusive world that supports its ambitious youth."

---
Read more about International Women and Girls in Science Day
Are you a CLS alumni working in STEM? We'd love to connect and hear how studying a critical language was important to your career path. If you'd like to participate, contact Communications Officer Rori DiFiore at clsalumni@americancouncils.org