Winter 2021
---
Wrapping Up 2020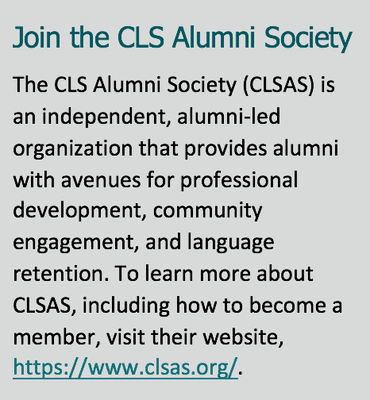 The CLS Program is grateful to the dozens of alumni and Alumni Ambassadors who lent their voices to recruiting and supporting applicants for the 2021 CLS Program. Alumni supported over 50 virtual outreach events throughout the application season this year, including webinars and information sessions organized by the CLS Program and activities independently planned and led by alumni. Program alumni inspired students from a diverse range of institutions and locations across the U.S. to apply for next year's program.
Alumni Ambassadors in particular supported outreach on a greater scale than ever before, with all recruitment taking place virtually this year. To learn about all that the 2020 Alumni Ambassadors accomplished this year, despite unprecedented challenges, read the 2020 Alumni Ambassador Year in Review.
The CLS Program wishes everyone a positive start to the new year!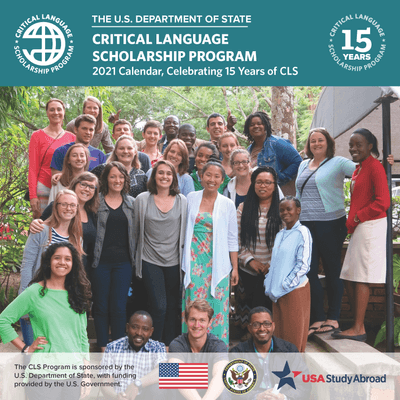 Fifteen Years of the CLS Program
In honor of the 15th anniversary of the program, CLS has prepared a special wall calendar for 2021 featuring memories and milestones from the last decade and a half. If you would like to receive a copy of the 2021 CLS calendar, please complete this survey.
We look forward to celebrating this milestone with you throughout the year!
2020 Alumni Development Fund Completion
In early 2020, the CLS Alumni Development Fund awarded grants to 42 alumni for 31 projects and activities, originally slated to take place between January and May, 2020. Due to the pandemic, the timeline was extended to the end of September, allowing the majority of recipients to find creative ways to complete their projects in the new circumstances created by the pandemic. 2020 ADF projects encompassed a wide variety of themes, all related to CLS languages and their corresponding regions and cultures. As in previous years, several alumni used funding to further their individual language goals through tutoring and language groups, while others focused on projects that included the wider community through events, podcasts, trainings, and other activities. Completed projects included: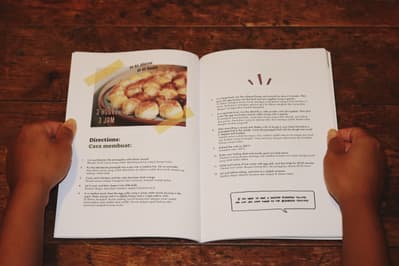 Agatha Almunir (Indonesian 2019), who was inspired by her grandmother's cooking to share Indonesian culture through food via a website and cookbook, entitled, Ayo Makan! Developed with her sister, recipes are written in both English and Indonesian, with information on the background and cultural context for the foods provided alongside them. Through their companion Instagram page, they provide additional content beyond recipes.
Hannah Carlan (Punjabi 2017), Laura Valencia (Hindi 2011) and several other colleagues founded the South Asia Solidarity Interpreting (SASI) Collective in 2019 to further language justice in South Asia to increase representation of linguistic diversity in South Asian organizations when it comes to interpreting. The SASI Collective sought to address the gap in interpretation resources by publishing a language inclusion handbook geared toward grassroots interpreters, social movements, and interpreting trainers.
Connie Chen and Alison Yee, both alumnae of the 2013 Chinese program, held a series of virtual events co-hosted with the San Mateo County Chinese Health Initiative to provide training for mental health practitioners in the Bay area on discussing mental health in culturally-sensitive ways with Chinese communities.
Damian Harris-Hernandez (Turkish 2012), who founded the Refugee Translation Project in 2017, sought funding to improve his oral and aural Turkish language skills with the purpose of assisting refugees seeking asylum in the U.S.
Amanda Yao (Chinese 2019), Benjamin Gertsen (Chinese 2008, 2009), and Christopher Yao (Chinese 2015), with their global health diplomacy organization, Kids Change the World, have worked in recent years to raise funds to provide corrective surgeries for children born with cleft lip and/or palate. To further their work, they applied for ADF support to develop their Stories for Global Health Diplomacy project, a book series aimed at strengthening mutual understanding between Chinese and American youth.
Stay tuned to CLS social media channels for more highlights of 2020 ADF projects in the coming weeks.
Alumni Highlights

In mid-October, Alexa Tignall (Russian 2019) participated in a panel discussion titled "Emerging Scholars of Color Abroad" hosted by the Association for Slavic, East European, and Eurasian Studies (ASEEES). They and other panelists provided perspectives on the challenges that scholars of color encounter when doing research in Russia, Eastern Europe, and Central Asia, shared personal advice with students of color, and offered thoughts on what faculty, departments, and higher education institutions can do to better serve young scholars like themselves in the Slavic, East European, and Eurasian studies field. This discussion was part of a larger series, "Race in Focus."
Mycal Ford (Chinese 2015) recently helped launch the Black China Caucus, an organization that seeks to create an accessible and inclusive community of Black China specialists "who are empowered to contribute their perspectives, add complexity of thought, and use their positionality to de-stigmatize discourse on race within China related disciplines and industries." The organization is building a directory to amplify Black China professionals, and invites interested participants to complete this survey to be included.
Grace Ahearn (Japanese 2016) participated as a panelist at a virtual event hosted by the American Association of Teachers of Japanese, entitled "The Big Picture in Japanese Language Education." As both a heritage speaker and Japanese language learner, Grace shared her experience with attendees. "What stuck with me about my CLS experience is the importance the program placed on understanding culture. Because spoken language is only one part of the large umbrella that is 'communication,' I made sure to emphasize that language learning must also include understanding how different cultures communicate." Along with Grace, who is currently an Analyst at Sumitomo Corporation of Americas, other panelists were Counselor Kotaro Oe, Embassy of Japan in the United States of America; Mr. Shimpei Ishii, The Japan Foundation, Los Angeles; Mr. Hiroyuki Takai, Former General Manager of Sumitomo Corporation, Washington, DC; and Dr. Masako Douglas, California State University, Long Beach. A link to a recording of the webinar can be found on the AATJ website.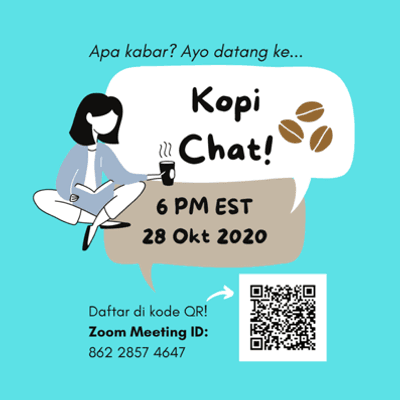 While the fall CLS Virtual Institutes were taking place, Alumni Ambassadors Joy Cariño (Indonesian 2019), Bridget O'Connor (Japanese 2019), Conor McMahon (Chinese 2019), and Kimber Young (Chinese 2019), along with former Alumni Ambassador Olivia Moffett (Chinese 2018), organized language-specific Coffee Chat events for CLS scholars participating in the Virtual Institutes to connect with the alumni community.
Sarah Stackhouse (Urdu 2019), who is also an alumna of the Rotary Youth Exchange program, has been actively lending her support as a volunteer and member of the Eau Claire Morning Rotary Club. She and her fellow Rotarians organized a Nepalese food donation project, raising thousands of dollars to support those in Nepal who have experienced food shortage due to COVID-19. In addition, Sarah recently organized a project that brought Rainworks, a form of street art that is invisible until it becomes wet, to the sidewalks of Eau Claire, Wisconsin. Sarah says, "we were looking for a club service project that would allow us to be socially distanced during the pandemic, while also still doing something to uplift the spirits in our community." The street art includes images and messages designed to make viewers smile.
Awards and Honors
In November, Keely Bakken (Turkish 2011, 2012 & Russian 2015) was selected for the 2020-2021 Eurasia Foundation Young Professionals Network (YPN) Program. Keely is a Policy Analyst at the U.S. Commission on International Religious Freedom, where she is responsible for monitoring and reporting on religious freedom conditions in Azerbaijan, Turkey, and Uzbekistan.
CLS alumnae Savarni Sanka (Arabic 2019) and Hattie Seten (Arabic 2018) were selected as 2021 Rhodes Scholars. The two alumnae are just two of 32 scholars selected this year from the U.S. who will pursue graduate studies, fully-funded, at the University of Oxford beginning in October 2021. Savarni, a senior at Wake Forest University majoring in Political and International Affairs and Spanish with a minor in Middle East and South Asia Studies, plans to pursue an M.S. in Refugee and Forced Migration Studies and a Master of Public Policy. Hattie, a senior at South Dakota State University who is a triple major in Political Science, Global Studies, and Spanish, aspires to a career in the U.S. Foreign Service and plans to pursue an M.S. in Global Governance and Diplomacy as well as an M.S. in Refugee and Forced Migration Studies. Hattie is only the second Rhodes Scholar ever selected from South Dakota State University, the first having been selected almost 70 years ago in 1952.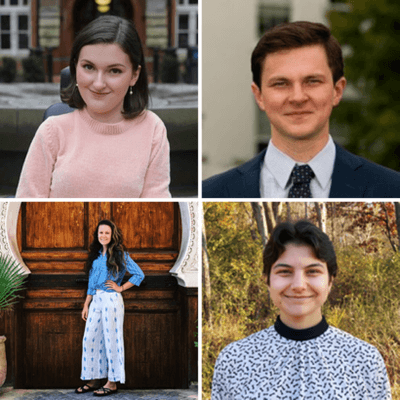 Anna Landre (Portuguese 2019), John McHugh (Chinese 2015), Ann Monk (Arabic 2019), and Nataliya Stepanova (Korean 2019) were named four of the 46 Marshall Scholars selected for 2021. The Marshall Scholarship allows American undergraduates, selected through a rigorous application process, to pursue graduate studies at any university in the United Kingdom. This year's 46 Marshall Scholars were selected from 1,190 applicants. Anna, a senior at Georgetown University who was also selected as a Truman Scholar this year, will study international development and humanitarian emergencies and international social and public policy at the London School of Economics and Political Science. John, a graduate of Indiana University will study China's technology policies and international political economy at the University of Oxford. Ann, Connecticut College's first Marshall Scholar, will pursue migration and diaspora studies at the School of African and Oriental Studies. Nataliya, a senior at the University of Maryland, will study speech and language processing at the University of Edinburgh. Anna, Nataliya, and Ann were all featured in their universities' news for their achievements.
In December, Five CLS alumni were selected as 2021 Charles B. Rangel International Affairs Graduate Fellows: Radhika Arora (Arabic 2018), former Alumni Ambassador Naeem Chowdhury (Chinese 2018), Brittni Foster (Arabic 2020), James Jackson (Indonesian 2015), and Jane Viviano (Arabic 2017, Turkish 2018). Sharing the good news with the CLS Program, Radhika wrote, "the CLS program was a transformative experience for me and my relationship with language learning and service." Naeem was highlighted by his alma mater, New College of Florida, for being the first from the institution to be selected as a Rangel Fellow.
Five alumnae of the CLS Program were selected as 2021 Thomas R. Pickering Foreign Affairs Fellows: May Braverman (Chinese 2017), Chanel Diaz (Arabic 2018), Renelle Mensah (Arabic 2020), Piyusha Mittal (Urdu 2017), and Abigail Wei (Hindi 2018). These outstanding alumnae, chosen through a highly selective process, look forward to pursuing graduate work followed by careers in the U.S. Department of State Foreign Service.
Alumni in the News

Keep up to date with CLS alumni in the news by following our News and Stories page!
Talia Lavin (Russian 2010)'s recently published book, "Culture Warlords: My Journey into the Dark Web of White Supremacy," was reviewed by dozens of publications including The New York Times, and Talia was interviewed for NPR's "It's Been a Minute."
Washington & Jefferson College wrote about Maria (Clara) Sherwood's (Arabic 2020) project, "Migrating Stories," which she began during the pandemic. "Migrating Stories" is an oral history project with the goal of promoting an understanding of difficulties migrants, immigrants, and refugees face.
The American Institute of Indian Studies (AIIS) published a profile of Aaron Shew (Urdu 2009, 2010), whose CLS Program was hosted by AIIS in Lucknow and who subsequently studied Hindi with AIIS in Jaipur through another fellowship. Aaron is now an Assistant Professor and REL Wilson Endowed Chair of Agricultural Economics at Arkansas State University. He received the Young Scholars Award from the International Rice Research Institute in 2018 and the Young Alumni Award from Middle Tennessee State University in 2019. In the article, Aaron says, "Studying Urdu during the summers between sophomore-junior and junior-senior year was pivotal in furthering my interests in South Asia and international development." He was able to make immediate use of his Urdu skills in his first job after graduating, where he worked for an NGO on agricultural development issues in the Kurdish Region of Northern Iraq and in Northern Afghanistan.
Caitlin Katsiaficas (Turkish 2009) has been engaged in a number of interesting projects of late. She published an article on the effect of the pandemic on asylum seekers in Europe as part of her work at the International Centre for Migration Policy and Development. In addition, she wrote an article about the impacts on mental health of asylum seekers in the Identities Journal. In her volunteer work with the nonprofit, KAMA DC, she created "Immigrants of the DMV," a community storytelling project on social media sharing the daily lives of those who have immigrated to Washington DC, Maryland, or Virginia. Caitlin says, "It was launched to provide a platform to share immigrant experiences and stories, build community, and contribute to a more nuanced narrative on immigration."
Send Us Your Updates

Do you have updates to share with the CLS Program? We love it when alumni keep in touch—email us any time at clsalumni@americancouncils.org to share what's new in your life. We also love being tagged in your posts on social media! (Facebook and Instagram @CLScholarship, Twitter @CLSscholarship)
As alumni are always interested in the process of using their Non-Competitive Eligibility for Federal Civil Service hiring, we'd like to hear from you if you've been through the process. If you've successfully used your NCE for a new job, please email us about it.