Meet CLS Russian language partner, Arina Turgunbekova! For the last three summers, Arina has volunteered as a language partner for CLS students studying at American University of Central Asia in Bishkek, Kyrgyzstan. Across all program sites, CLS students are paired with local students to improve their conversational skills and gain important insights on the host community's culture. Arina was drawn to help American students in their language learning after participating in a year-long exchange through the Future Leaders Exchange (FLEX) Program in 2015.
"The FLEX Program has been truly life-changing for me, shaping who I am and where I am today. This incredible opportunity ignited a deep curiosity within me to explore and understand other people and their cultures," shared Arina.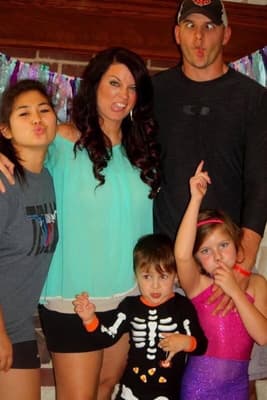 For one year, Arina lived with an American host family in Joshua, Texas and attended Joshua High School. "Throughout my exchange year, I was fortunate to find a second family in my American Hammons family, as well as amazing friends whom I still keep in touch with. The support and love I received from the people I met during that time have left an everlasting impact on me, and I will forever be grateful to them," said Arina.
The experience was transformational. "As a beneficiary of the FLEX Program, I saw how it opened so many opportunities in my life and I wanted other students to have that experience too. I want to show them my country and the culture of Kyrgyzstan and help them to feel at home here." As a CLS language partner, Arina meets weekly with a CLS student during the summer working with them to improve their Russian language and introducing them to different aspects of Kyrgyz culture.
Arina's experiences as a FLEX alumna inspires her to pay it forward—that's the power of exchange in action!