Josh Phillips is a undergraduate student at Mississippi State University majoring in Economics, Political Science and Government. Josh participated in 2023 CLS Spark Arabic hosted by the Teaching Arabic as a Foreign Language (TAFL) Center of the University of Alexandria in Egypt. Josh hopes to work in U.S. public diplomacy and use his Arabic language skills to strengthen relations between the U.S. and Arabic speaking countries.

CLS Spark has been one of the most transformative opportunities of my academic career. My career goal is to work in U.S. diplomacy with the Middle East. I saw learning Arabic as an important step towards this goal, and had hoped to apply for a CLS Program overseas. However, it required a year of prior study as a prerequisite, and conflicted with a summer internship that I'd already committed to, so I was elated when my university's CLS advisor told me about a virtual option to kick start my language journey, CLS Spark.
My mentor helped me navigate the application and essay writing process (professors are happy to help - just ask!) and was thrilled when I was accepted. I had a few doubts as to how effective or immersive a virtual program would be, but my hesitations were quickly dissuaded – CLS Spark offered an immersive and comprehensive introduction to the Arabic language and culture.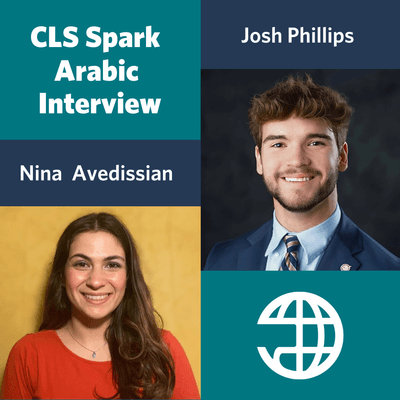 The program was hosted virtually by the Teaching Arabic as a Foreign Language (TAFL) Center of the University of Alexandria in Egypt. They did an incredible job of immersing us in the language. I had class for two hours a day live Monday through Friday. During class, if we knew a word in Arabic, we weren't allowed to say it in English – a challenge that built upon itself as our Arabic vernacular increased! We regularly engaged in dialogue practice, and the teachers' enthusiasm for teaching and for our participation transcended the difficulties of communicating over Zoom. In contrast to other online classes I've taken before, the learning experience was very dynamic. The teachers quickly built an environment where we were comfortable participating, and every student had their camera on – not just because it was encouraged, but because we were excited to engage with the learning and one another.
One of the things that surprised me most about the virtual program was the depth and richness of the cultural activities we participated in. We had two hours set aside every Monday for Egyptian cultural activities, which included learning about the complex origins of the city of Alexandria, a lecture by a professor of maritime archaeology about the water commerce of Egypt, an overview of Egyptian market culture and bargaining slang, and even a tutorial on making Arabic coffee. The TAFL center is connected to a wide variety of cultural experts. In fact, one of our teachers, Omar, had several degrees in calligraphy, and another, Nada, was a professional singer!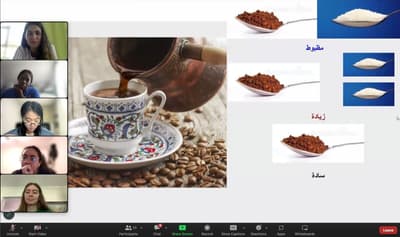 These cultural experiences deepened my understanding of the contextual importance of the language I was learning, and has stoked a love for the Arab culture that I can't wait to witness and learn more about in person someday. Another welcome surprise of participating in a virtual program were the friends that I made, despite the geographic distance.
The TAFL center would often divide us into small groups to practice dialogue or work on projects, and I had the opportunity to get to know my peers on a personal level that I had never been able to over Zoom before. The participants of CLS Spark – even the ones learning other languages – were intelligent and personable, and I loved having the opportunity to connect with them. By the end of the program, we had created several group chats to keep in touch outside of class, and the inside jokes that we shared make me smile, even as I write this article after the program has ended.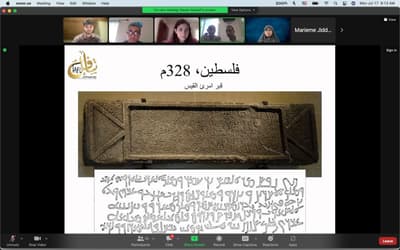 My time participating in CLS Spark has ignited a lifelong interest in language learning and cultural studies that I can't wait to continue. The CLS Program, along with the TAFL center, has allowed me to develop my Arabic reading, writing, speaking, and listening skills far beyond what I expected. It's exponentially increased my future opportunities, both personal and professional - for example, I was able to surprise one of my Arab friends by asking her about her summer in Arabic.
The linguistic and cultural enrichment I've gained here will be invaluable as I spend a semester abroad in Rabat, Morocco this Fall, and sets me up to apply for an overseas CLS Program next summer. It's been an absolute pleasure to be a CLS Spark scholar, and I can't wait to continue this journey in the future!