Meet Brenda Tooley! As CLS Advisor at Grand Valley State University and Associate Director of the Center for Undergraduate Scholar Engagement, Brenda inspires students to go after fellowship and scholarship opportunities that will set them up for academic and professional success. She is a strong believer in the power of studying abroad at any and every stage of life having had her first experience abroad in the United Kingdom during her sabbatical at Colorado College.
Brenda has since taught and developed overseas programs in mainland China, Taiwan, Wales and Bulgaria. She has served on national review committees for CLS, Gilman, Boren, and Fulbright (both the student and the scholar programs) —and was even a two-time Fulbright scholar herself! Prior to working in academic affairs and international education, Brenda was an associate professor of English and then an associate dean for academic affairs for fourteen years at Colorado College. For Brenda seeing students tap into their unique voice in their writing is a "joy" and one of her favorite aspects of her work.
In this interview with Communications Officer Rori DiFiore, Brenda shares insights on crafting a compelling CLS application, gives advice to fellow CLS advisors, and shares why she believes it is never too late to pursue a new learning opportunity.
Rori DiFiore: What led you to working in the international education field?
Brenda Tooley: I was an undergraduate student in western Kansas and went to a small public university. I was bookish and a good test-taker, so I blew through that experience fast. Right after receiving my BA and Masters in English, I went on to the University of Notre Dame for my PhD. For many reasons, studying abroad wasn't on my horizon. It wasn't until my first sabbatical in 1997 that I went abroad. It is never too late to get started. Once I took that move, I never stopped. I went to Taiwan to help finalize an exchange program. I spent several weeks in Brazil on a Fulbright-Hays. I taught at Fudan University in China. International teaching and program development was a space that I cared to step into, in part, because I just really liked the people I was meeting overseas. I was drawn into this field because of the wider horizons and new perspectives that international engagement offers.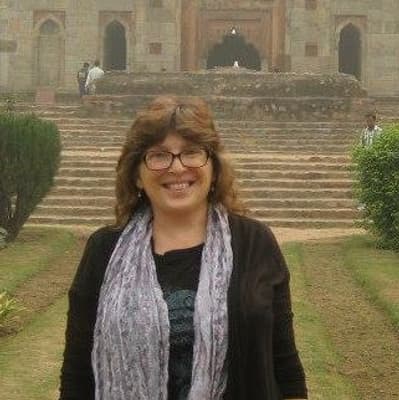 RD: What need does CLS help to meet for your institution?
BT: I work with many non-traditional students. CLS absolutely meets a need. We have robust programs in Spanish, German, French, Arabic and Chinese as well as a Japanese minor at GVSU. Our language programs are very strong, but they're limited – Russian, Italian, Korean and more are interests of our students.
GVSU is also nationally recognized for its strong study abroad programs and student participation in study abroad. We encourage students to study abroad in locations that take them beyond Western Europe. Students come back from study abroad experiences wanting the language skills to better understand the people and culture they were introduced to while abroad. CLS is one of the best ways for them to take that further step.
Grande Valley also has a vital and growing Veterans Services Program. We are always working to better serve our veteran community. In many ways, there are no better advocates and thoughtful voices for international understanding than individuals who have come back from service. It's been fascinating and rewarding to work with veterans and some active-duty people because they are interested in further opportunities, and they understand deeply the importance of genuine cross-cultural understanding. It's exciting seeing our students who are veterans pursue further education in these languages through opportunities like CLS and also advocate more generally for the importance of cross-cultural exchange.
RD: As an English teacher who has read countless student application essays, I know you have a lot to share in terms of dos and don'ts on applications. What advice do you have for crafting a strong personal statement and essay response?
BT: First, avoid the banalities. Students often write something too general like, "I want to be a global citizen." Don't waste space. Don't say what everyone else is going to say. These are bumper sticker cliches and they don't get you anywhere.
Second, this is about personal voice. Be confident enough to be vulnerable. Some undergraduates are such good writers that their work comes off as too polished, so careful, and the reader never gets a sense of who they are. Being confident to share something that is honest and vulnerable. That honesty also helps to establish the applicant's distinct voice and point of view.
Third, find the telling anecdotes. You want to share a story of who you are. A snapshot of a defining moment. You want the reviewer to click away and think, "yes, this person needs to go to Azerbaijan or wherever. I can see a glimpse of who they are and how they are really going to make the most of this opportunity." The key is quickly and vividly sharing something about who you are.
RD: Absolutely. It's a magical thing...when an applicant does such an excellent job showing who they are that reviewers become such adamant supporters. It's powerful. What's one of your favorite parts about working with students?
BT: Students often have experiences and strengths they don't even realize until they are brainstorming their application. Maybe they were assisting at a refugee resettlement organization in their hometown or participating in an adult literacy program or they lead international student orientations on campus. All kinds of experiences they could draw from that they might not have thought about or seen as relevant. I'll ask them, "Why did you do this? What led you to this? Clearly, I see your eyes light up when you talk about this. Tell me more! Let's do a few sentences about that."
Writing a successful application is not about holding people off at arm's length or trying to be polished. Each person has rough edges. I want to see the telling anecdotes—the roughness, the immediacy, the honesty. That's where those personal statements gain their traction. I love my work with students as they find their distinctive voice in their essays.
RD: What's one misconception you think people have about learning critical languages?
BT: Critical language learning is not just for humanities students. We have many students in STEM at GVSU and there is a major medical complex in Grand Rapids connected with multiple universities and hospital systems, connected with GVSU by our robust pre-med, nursing and public health programs. I share with our STEM, public health and pre-med students—programs like CLS are for you too! Critical languages are incredibly valuable in a whole variety of careers in all fields. As the pandemic demonstrated, crises today know no national borders. The scientific community is stronger when the sharing of research outcomes is unencumbered. Seeing the interest in language learning move far beyond the borders of the humanities has been especially exciting.
RD: What advice would you give to other CLS advisors?
BT: One of the best things I've done, both for me personally and for my students, was serve on a national review committee. This past year, I was one of the readers for CLS and it was immensely informative and inspiring to see the essays that were coming through. One of my recommendations would be to get involved. Become a CLS and Gilman reviewer!
Advisor Chat was created to highlight the perspectives of our advisors and showcase the important work they do to make the CLS Program possible. Are you a CLS advisor who would like to be featured in an upcoming Advisor Chat? Email Communications Officer, Rori DiFiore at clsadvisors@americancouncils.org