Meet CLS Advisor Scott Palmer! As Prestigious Scholarship Advisor at University of California Davis (UC-Davis), Scott helps students tap into their strengths and motivations to create scholarship-winning applications. Having been a first-generation college student and Pell-Grant recipient, Scott is determined to give students the guidance and encouragement to overcome self-doubt and go after their dreams.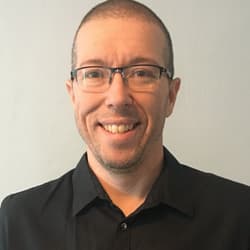 Communications Officer Rori DiFiore recently sat down with Scott to discuss fellowship advising, why opportunities like CLS are game-changers, and how students can get the most out of these opportunities from application to post-program.
RD: How did you get into the field of fellowship advising?  
SP: I began as a financial aid advisor, and then later as the director of financial aid at a small Christian school in Eugene, Oregon. Over time, I realized that I enjoyed the scholarship side a lot more than I enjoyed the back and forth of working in federal financial aid. It's an area where you are constantly coming up against policies and interactions often feel transactional.
As a first-generation college student and Pell Grant recipient, I realized that there are so many opportunities out there that students simply do not know about, and I did not either until breaking into this field. I've always wanted to provide students with what looking back would have been really beneficial to me.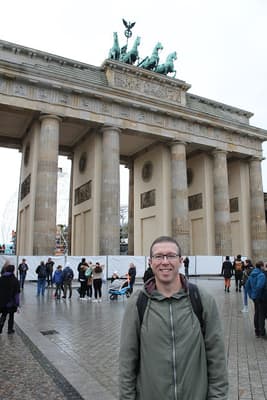 RD: How does your background as a first-generation college student motivate you in your role? 
SP: Growing up I was told that I was going to go to college. This well-intentioned, supportive message had the effect of casting attending university as the final landing point. This is a message a lot of first-generation students hear, and the conversation ends there.
Second generation college students, on the other hand, likely have the guidance of parents and peers who went to college. They often have tools and resources that help them develop a career trajectory beyond a four-year college education. I want to help every student connect with their academic and career goals.
As a CLS advisor, I help students conceptualize what applying to an opportunity like CLS can do for them. Even if they are not selected, how might the application process assist in their development? And second, suppose that they are selected for this competitive opportunity, how can they make the most of this opportunity and have it fuel their career aspirations? When I left my undergraduate degree, I had zero recommendations because I didn't know I was supposed to be looking for them. This is part of that first-generation problem; you don't know you are supposed to be asking certain questions. I use that as motivation, what do I want to have things look like based on what didn't happen for me.
RD: What advice would you give to students on their applications? What can they do to stand out? 
SP: First of all, authenticity shines through. There's a big difference between someone who parrots a narrative they think reviewers want to hear and communicating their genuine motivations for learning the language. When I review, I look for how the applicant has made the most of the opportunities already presented to them. Students who found creative ways of gaining language experience even in cases where their university did not offer their target language—those applicants stand out.
Second, there needs to be cohesion. Did the student answer how CLS fits into their broader career goals? Have they demonstrated that they have plans to continue learning and speaking their target language after CLS?
And then third, are they specific? Have they expressed their goals clearly? There are a lot of people who are still figuring out their career direction and that's okay and expected. I strongly encourage students to apply to CLS multiple times. The application process is a tool to refine your career goals. As an advisor, I help students get better at articulating their goals so that reviewers get a sense of who they are and their motivations through their application.
RD: What do you find to be the most rewarding part of your role as an advisor? 
SP: I often speak with students who don't have a full sense of their own capabilities yet. I show them how pieces of their narrative or experiences form something meaningful and useful to them in achieving their future goals. I had a student in my office six years ago applying for Gilman who was crying the day before it was due. She said to me, why would I get this?
I was able to just speak to her and say, why wouldn't you? She was able to tell me because of her cultural background some of her closest family members didn't believe women should be educated. She ended up going on and receiving the scholarship and was able to do some extraordinarily cool things. I have no idea where she is in life right now. But I know that her ability to go for that and have somebody believe in her was transformative.
So, when I think of that just being one interaction, but the echo effects it has had on her life and career, it's very uplifting. I've had students who've done CLS then gone on to receive subsequent prestigious awards.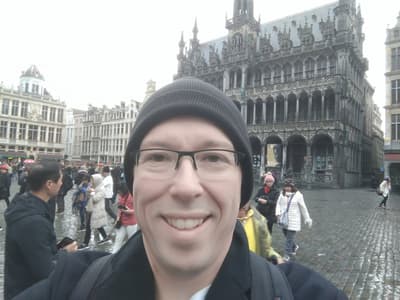 RD: What do opportunities like CLS mean to UC Davis students? 
SP: I think for UC Davis students, and I would assume a lot of other college and university students, there is an assumption that this kind of opportunity is too competitive. People might automatically count themselves out because, guess what, I am attending Davis, not Berkeley or UCLA, or Stanford. There is work in getting people to see themselves as viable. That is the behind-the-scenes reality for many fellowship advisors.
UC Davis has close to 40,000 students, there's loads of opportunities but finding the time to fit in the opportunity, to work on a fellowship's application, or to go to yet another part of campus, students don't always take that next step. They might think, I don't know who that person is, reaching out to someone they've never met might feel odd to them. And I think that is a skill that takes a long time to develop.
When I was in undergrad, there was no way I was going to show my writing and have a career conversation with someone in my position. I'm still trying to figure out the way we can make these opportunities more accessible for students. Hopefully by having more alumni, we'll be showing students by example, so they begin to think maybe there is a space for someone like me.
We don't want to be this best kept secret on campus. We want to showcase that there are people of all majors and backgrounds participating in programs like CLS. And you can too.
Advisor Chat was created to highlight the perspectives of our advisors and showcase the important work they do to make the CLS Program possible. Are you a CLS advisor who would like to be featured in an upcoming Advisor Chat? Email Communications Officer, Rori DiFiore at clsadvisors@americancouncils.org