This past summer, Sarah Schrader participated in the CLS Korean program hosted by Chonnam National University in Gwangju, South Korea. A microbiology PhD and medical student, Sarah saw her CLS program as an opportunity to not only improve her Korean language but gain valuable insights on Korea's response to the pandemic.
"Participating during the pandemic gave me an up-close look at how South Korea is handling COVID, I experienced government quarantine first-hand, received text message updates on the national and provincial COVID-19 situation multiple times a day, and participated in contact tracing at each public establishment I visited."
Through conversations with her language partner and instructors, Sarah learned how Korean cultural values informed public safety messages.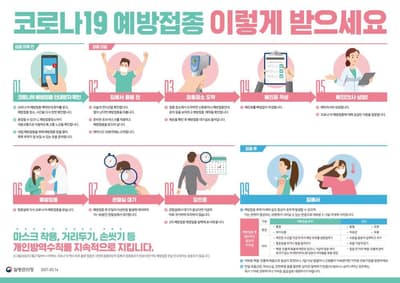 "I read advertisements for vaccinations and reminders to keep masks on—many appealing to the culturally-embedded community-mindedness of Korean citizens."

Sarah continued, "As COVID-19 has demonstrated infectious diseases are unencumbered by geographic, political, cultural, and language barriers. However, the same cannot be said for the scientists, doctors, politicians, and citizens whose coordinated efforts are needed to combat these diseases. Our strongest strategy is to combine forces and work together."

"I hope my language skills will allow me to forge collaborative research connections with Korean scientists so we can work together to better understand, prevent, and treat infectious diseases."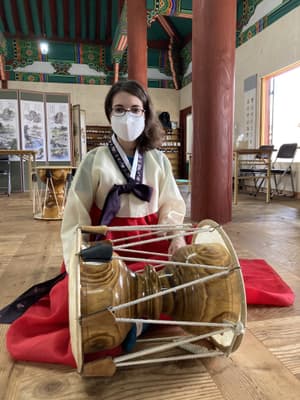 One way Sarah hopes to contribute to this goal is through expanding her knowledge of the Korean language and culture. Sarah plans to continue pursing her Korean language goals as she finishes up medical school.
After medical school, Sarah plans to pursue a career in infectious disease research.
Sarah hopes fellow medical students consider CLS; "I hope my experience can help inspire other non-traditional participants from scientific and medical fields to explore their passion for a critical language—doctors and scientists too can use critical language skills to build connections, forge powerful collaborations, and make the world a better place!"