Sarah Sabal is a 2021 alumna of the CLS Chinese virtual program hosted by National Cheng Kung University (NCKU) in Tainan, Taiwan. This past summer, Sarah brought a unique perspective to her cohort as a student with a disability and as a heritage learner of Chinese. Sarah grew up in an orphanage in Sichuan, China and was effectively deaf for the first few years of her life. Unable to read or write in Chinese, she primarily communicated through drawings, developing an artistic talent and form of self-expression she continues to use today.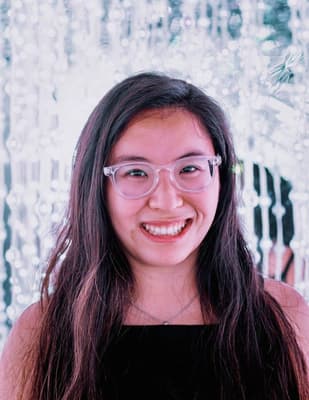 At the age of seven, Sarah was adopted by a family in the U.S., which changed her circumstances significantly. Modern technology enabled Sarah to hear through a set of hearing implants. Thrust into a new life, Sarah experienced multiple forms of culture shock—adjusting to a new country, becoming a part of a new family, and hearing for the first time.
"Being able to hear for the first time was like being reborn and I had to re-learn everything. I struggled from kindergarten to high school to learn to speak English. Even though I've been speaking English for 14 years, I would still say English is my second language."
In recent years, Sarah has dedicated herself to rediscovering her first language. She has quickly progressed to reading and writing in Chinese at an advanced level. Sarah approaches life and language learning with an inspiring tenacity. She offers words of advice for other students with disabilities.
"Having a disability doesn't define who you are. Whatever you have set in mind, go for it. For me, participating in CLS was a tremendous opportunity and opened doors for my career. Learning a language is not an easy thing for me, but I have worked hard and been diligent and patient. I don't give up when things get really hard."
Sarah was recently awarded a Boren Award, which will fund a yearlong study abroad program in Taiwan beginning in Spring 2022. Sarah plans to continue to use her Chinese language and cultural skills to serve the public and better understand her own heritage.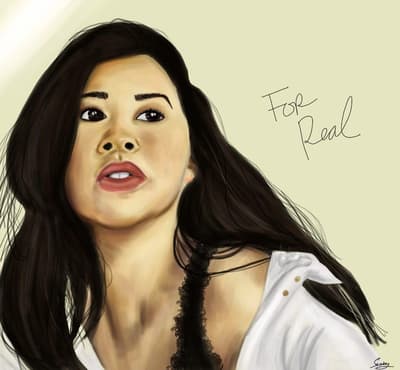 Sarah has also channeled her artistic talents into a business selling her drawings and photography.
You can see more of Sarah's artwork on Instagram @sa.artsy_comics & @sabal_photography
Interested in hearing the perspective of other CLS scholars with disabilities? Watch our CLS Alumni Panel: Students with Disabilities and Chronic Illnesses.