Zala Ahmadzaa
Why did you want to study your CLS target language?
I am deeply fascinated with the Urdu language. I find it diverse, challenging and beautiful.
What are your educational and/or professional goals?
I hope to attain a graduate degree in International Affairs and pursue a career dealing with Pakistani security development and women's rights.
How do you plan to use your target language in the future?
I plan to continue language study through community organizations, graduate study, and in my career.
How did participation in the CLS Program affect your life?
Participating in language study in an intensive environment, with different (to say the least) cultural standards, means of transportation, communicating with shopkeepers, and an entirely different economic system was probably the most rewarding experiences of my life. Even though it was a brief eight weeks, my time in the country has only reinforced my passion for international affairs.
What was your favorite part about being in your host country?
Learning from institute teachers and participating in cultural excursions was my favorite part about being in the host country. My program was lucky enough to visit the Taj Mahal.
What did you learn about your host country that you didn't know before?
I learned that "sewai" is a traditional Eid dish among those who celebrate Eid in India, that wearing cotton is much more practical for the heat, and that they have different names for oceans and other countries.
Please share a short story about your CLS Program experience.
Once I mistakenly referred to my cousin's maid instead of my cousin's brother. My cousin does not have a maid but apparently the two words are very similar. "Bai" means maid and "bhai" (with more aspiration) means brother.
What is your favorite target language word or phrase, and what does it mean in English?
I do not have a favorite target language word but the favorite of my class was "zabardaast!" meaning fantastic or terrific.
What is a must see or must try in your host city or country?
A must try in my host city is the chicken noodles from Royal Café and a must see in the country is the Ganges River in Benaras, India.
What advice would you give prospective applicants, participants on the program, and/or recent CLS alumni?
To prospective applicants I would say be prepared for one of the most stimulating and rewarding experiences of your life.

To prospective participants I would say be careful but also don't be afraid to explore. Be prepared for your boundaries to be challenged in every way. You should expect locals to try to rip you off practically everywhere you go but learning to bargain is also a part of learning the culture. Also, locals tend to stare at those who are fair-skinned, a helpful tool for me was wearing a scarf over my head. I noticed less stares, rickshaw-walahs made room for me in the back so that I didn't have to sit next to him in the front, and shopkeepers tried not to touch me when I handed them a bag or money. Ultimately the choice is yours but I found it helpful for me. As for the host family, although many of my classmates ended up having a distant relationship, mine turned out to be genuinely caring and kind. I enjoyed getting to know them and learning about their customs. Often it might be discomforting having to follow rules you are not accustomed to but it is also important to keep an open mind and not be quick to judge.
Personal background
I was born in the bay area but raised in Sacramento, CA. And yes, as per cliché, I enjoy the sunny weather. I love watching Bollywood, dancing with my younger sisters, and getting into heated political discussions with my friends. I have three younger sisters and a very large extended family.
Alumni Profiles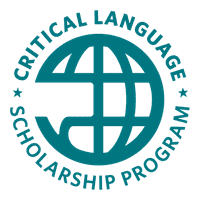 Zala Ahmadzaa
Urdu 2014
Lucknow, India
---
---
Posted Date
April 27, 2015