Yumei Lin
Yumei Lin is an alumna of the 2022 CLS Indonesian Program hosted by Universitas Negeri Malang in Malang, Indonesia. She is a graduate of Tufts University with a degree in International Relations with a concentration in Security Studies and a minor in Economics. Yumei hopes to apply her Indonesian and Mandarin language skills in a career in research on international development and inter-Asian Exchange.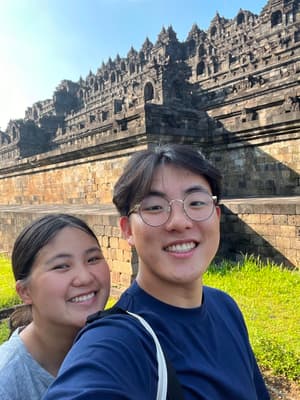 Getting to Know Yumei
I grew up in the San Gabriel Valley outside of Los Angeles. I identify as a second-generation Malaysian-Taiwanese American. I've always interested in cross-cultural exchanges and by extension language learning. I am also a heritage Mandarin speaker.
Why Indonesian?
My interest in Southeast Asia comes from my Malaysian heritage, and as a result, I found myself gravitating towards the Indonesian language. Indonesian is a really fun language, and if you're interested in maritime Southeast Asia, it's a fantastic way to be introduced to the region.
Laughing Over Language
Once I was trying to describe a volcano and instead of saying "gunung api" (Indonesian for volcano, roughly translated as "a smoking mountain"), I said "gunung merokok" ("a volcano that is smoking"). I think it was a funny moment because although it was a bit embarrassing, it did get a good laugh out of my cohort and resident director. I've also never made that mistake again!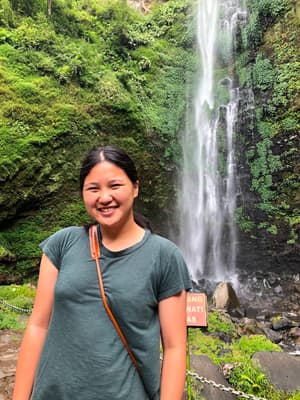 Being Abroad in Asia as an Asian American
As an Asian American studying abroad in Asia, I got the chance to talk about how I retain my own cultural heritage at home. It was a really special part of my experience because I got to illustrate how diverse American identities are to those who may have a more narrow perception of what being an American means. When I returned back to the United States, I was able to share with my friends so many memories from this past summer—whether traveling to Candi Borobodur (the largest Buddhist temple complex in the world!) or just walking around Malang.
Words of Advice
Be honest in your application about your goals—I found that reflecting on what I really wanted to do with my experience helped a lot when writing the essays. Also, it's important to be persistent! I applied for CLS three times before I was awarded the scholarship to Indonesia. Of course, I couldn't have done it without my scholarship advisor at Tufts, so reach out to your campus advisors as well so they can help you through the process.
Language learning can be a frustrating experience, but it's also extremely rewarding. Lean on your teachers, your cohort, and just try to make the most of every moment! At the same time, it's easy to overextend yourself, so also carve out some time for self-care.
Alumni Profiles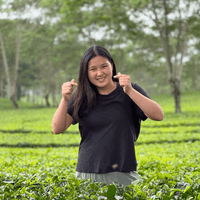 Yumei Lin
Indonesian 2022
Malang, Indonesia
---
---
Posted Date
March 14, 2023