Vanessa Huerta
"CLS was a turning point in my life. It wasn't just a trip to another country to learn a foreign language. On the contrary, it was a trip of cultural understanding, personal growth, relationship building, and a milestone to my personal identity."
Vanessa Huerta was a participant in CLS Russian in 2017 in Vladmir, Russia. As a first-generation business administration student at Loyola University in Chicago, she knew that the CLS Program would be the best study abroad option that would fit her budget, and allow her to continue her Russian language studies in an immersive environment.
Being Mexican American on the CLS Program gave Vanessa an invaluable perspective that set her apart from others in her cohort. She was born in the United States, and surrounded by American culture, but raised in a traditional Mexican household.
"I did not fulfill the typical American image that Russians expected, but it gave me a chance to share part of my Mexican culture and language, and explain the diverse culture of the United States which distinguishes us from other countries. I was able to share traditional Mexican recipes with my host mom, dance to Reggaeton with my host sister, and share stories of family traditions with my language partner."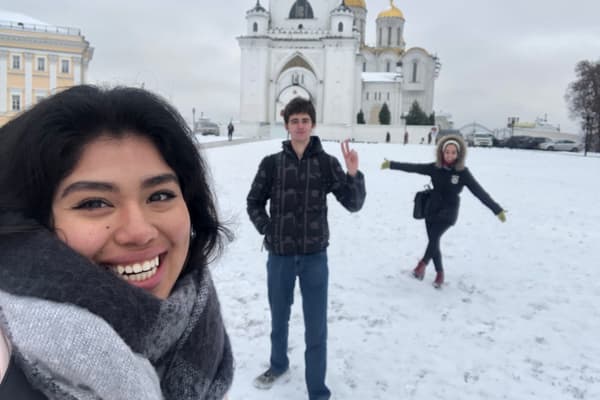 After CLS in 2017, Vanessa had the opportunity to return to Russia, this time studying business in addition to Russian language at Moscow State Institute for International Relations. The CLS Program set her up well for facing challenges and being independent abroad.
"It was my second time in Russia that allowed me to appreciate my Mexican American identity. I left Russia with confidence in who I am, what perspective I have to offer, and how looking different is not a bad thing."
Vanessa is currently the Welcome Coordinator at Oak Street Health, a primary care clinic designed to serve patients on Medicare in underserved communities. Some of the clinic's clients are Russian speaking, which has given her the opportunity to build deeper relationships and learn new Russian words daily.
"No matter where my career takes me, I know that I will continue to use my language skills gained on the CLS Program. Speaking Russian has given me a ticket into a different community other than American or Mexican."
Alumni Profiles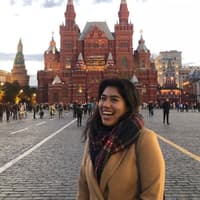 Vanessa Huerta
Russian 2017
Vladimir, Russia
---
---
Posted Date
January 21, 2020