Tristan Hilderbrand
Tristan Hilerbrand is an alumna of the 2017 CLS Japanese program in Hikone, Japan. She recently graduated from the University of Nebraska-Lincoln with a bachelor's degree in Global Studies and minors in Asian Studies and Japanese. In addition to Japanese, Tristan also speaks Mandarin and Korean. She hopes to attend graduate school soon and aspires to use her language skills to work for the United States government.
Pen Pals to Real Life Friends
When I was in middle school, I had a Japanese pen pal who did a homestay with my family. She spoke English and shared many Japanese songs and fashion magazines with me. Spending time with her inspired me to learn Japanese. When I was 15, I was able to attend my pen-pal's school briefly; while there, I made more Japanese friends despite the language barrier. This motivated me to become conversationally proficient in Japanese so I could better communicate with them. During the CLS Program, I met up with my pen pal again and we were able to hold a conversation entirely in Japanese for the first time! It was very exciting for me and I finally felt comfortable speaking about complex topics in Japanese.
From Host Family to Family at Home
The CLS Program allowed us to learn from professionals in Japanese pottery, theatre, tea ceremonies, and more. However, we went many steps deeper than just performing the actions and taking photos. We spent hours within the classroom researching and learning about the history, evolution, and relevance of such aspects of Japanese culture so we may also eventually be able to pass the information on to our home communities. After a tea ceremony class, my host family saw that I was especially interested in this custom. Later, they gifted my American family a teapot, a full set of teacups, and matcha powder so they could support me in showing them a proud piece of Japanese culture.

Now that I've returned to Nebraska, I enjoy speaking to groups of students about studying abroad, and sharing my own experiences, especially those from my CLS experience in Hikone.

Non-Verbal Communication
I was a cheerleader for many years, but when I got to go to Taiwan through a Rotary Youth Exchange program, I was placed in a rural region without any cheerleading teams. I decided to take up hip hop dance and breakdancing, developing a sincere passion for it. I became the president of the National Taiwan University Breakdance Club and University of Nebraska-Lincoln Hip Hop Dance Club. Having a hobby that is popular worldwide means that no matter where I go in the world, there will always be a community that I identify with regardless of the culture it is contained in, or the language they speak.

Favorite Word
It is much too hard to pick my favorite Japanese word, but one of the best phrases I learned was やばい (pronounced yabai), as it is a slang term that started off having a negative connotation, but over time has also come to mean something great as well. Many of the yabai 'bad' challenges I encountered came to have yabai 'great' results during my time in Japan. I am biased, but I believe that there is no better program than CLS and no better place to go than Japan.

Alumni Profiles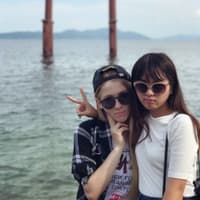 Tristan Hilderbrand
Japanese 2017
Hikone, Japan
---
---
Posted Date
July 23, 2018