Rana Yelen
Rana Yelen is an alumna of the 2022 CLS Korean Program hosted by Pusan National University (PNU) in Busan, South Korea. She is an undergraduate student at the University of Central Arkansas majoring in Biology and studying on the pre-dental track. In the future, Rana plans to collaborate with the PNU School of Dentistry on research as she continues her journey of discovery and learning. Read more about Rana's CLS experience in her blog post Most Transformational Summer of My Life.
Getting to Know Rana
I was born in Izmir, Turkey then immigrated with my parents to the U.S. when I was two years old. I grew up in Little Rock, Arkansas. Some of the things I enjoy the most are playing soccer, volleyball, and spending time with my cats. As a Turkish-American, my multicultural background enabled me to appreciate how certain aspects of South Korean culture and values are similar to those of my own. My day-to-day experiences and interactions abroad allowed me to expand and fine tune my intercultural competence and appreciation for South Korean culture and history. And my fluency in Turkish also significantly impacted my language acquisition process as it enabled me to compare syntax, agglutination, vowel harmony, and shared vocabulary for Korean and Turkish.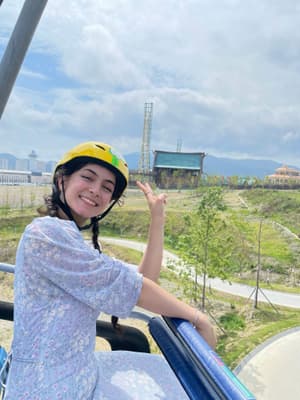 Why Korean?
My interest began from consuming Korean popular culture but gradually grew as I found more personal connections to the Korean language and history. I found interest in learning about the Korean War and the strong bond formed between Korean and Turkish soldiers who fought together, calling themselves "blood brothers." I studied Ayla's story, a Korean war orphan who was raised by a Turkish soldier despite their language barrier and followed her journey of finding and reconnecting with her Turkish foster father 60 years later. I noticed how impactful and long-lasting such connections can be. As a Turkish-American, I wanted to continue the legacy of creating worldwide connections by building similar, even stronger intercultural bonds.
Unforgettable Moment

Some of the most memorable conversations I had abroad were with taxi drivers. Taking a taxi for transportation was always such a joyful and wholesome experience. The drivers were always so sweet and open to starting a conversation with me. They would ask me questions, and I would tell them about myself to the best of my ability. Although it was challenging at times, it was always a heartfelt conversation and an opportunity for me to get more exposure to the Busan dialect and local culture.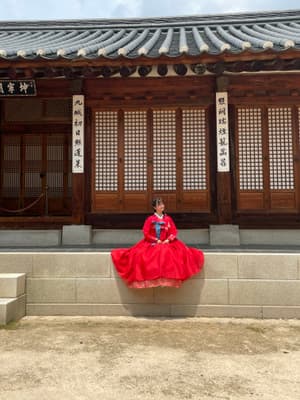 Becoming A Citizen Diplomat
Completing the CLS Program gave me many memories, ideas, and cultural awareness that I am so thankful for. Sharing similar experiences and stories with people I met aboard made me rethink how we are all so similar, yet we have so much we can learn from each other. As a citizen diplomat in my host country, I not only proudly represented what it means to be American, but I represented my native culture. Upon my return, I shared numerous stories with my community and university about the welcoming hospitality of Korean citizens, the rich culture, and of course, the amazing cuisine. I hope to raise my community's cultural awareness by continuing to share my experiences during the CLS Program and inspire others to be global citizens.
The CLS Program also significantly changed the way I view my career goals in the dental field. After visiting Korean dentists and seeing the prevalence of preventative healthcare, as a pre-dental student, I found much room for research and advancement for dentistry in America. I value being able to share these ideas and perspectives with my peers and colleagues. Seeing how things work differently abroad can be beneficial no matter your major or career field. It can open your eyes to alternative approaches or perspectives to address similar issues or needs that are shared in other parts of the world.
Unlocking Doors through Language Learning
Cultures and languages are like closed doors, from the outside much can't be seen, and it may seem intimidating and difficult to understand. However, once you are able to open those doors, it is like opening a brand-new world. Studying abroad is like the key to these doors of exploration and new findings. It is the key to immersing into a brand new place, with not only the luxury of learning a new culture but also new histories, ideas, and, most importantly, people. Korean is an ideal choice since Korea is an important player in world affairs and can be a great investment in anyone's career. The Korean language is also regarded as one of the most logical and scientific writing systems in the world and it is an unmatched opportunity to study abroad and learn the language.
Future Goals
Learning Korean is not only my passion but a skill that will elevate my career. I am a pre-dental biology major aspiring to be a dentist and work in a dental specialty. South Korea is undoubtedly among the most technologically advanced countries, especially in the dental field. Korean dentistry has an incredibly high reputation with extremely high-quality materials and equipment.
While in Korea, I learned a lot about Korean preventative dentistry and found considerable opportunities for research and collaboration in this field. I see so much opportunity for the U.S. dental healthcare to benefit from Korean technology and dental policies. I am currently working on a thesis about dental care and coverage around the world, with South Korea's OEIT dental policy as a prime example. I plan to apply what I've learned from South Korea's preventative healthcare system to make a difference in the field of dentistry.

Strengthening Sense of Self
Aside from my academic and cultural gains, I also experienced personal character development while abroad. During the program, I became more independent and trained myself to get out of my comfort zone and be more outgoing in order to learn more. I also experienced development in my communication and cooperation skills due to frequent experiences of navigating unfamiliar situations. Studying abroad in a new environment also allowed me to recognize new beauties I would have otherwise never known.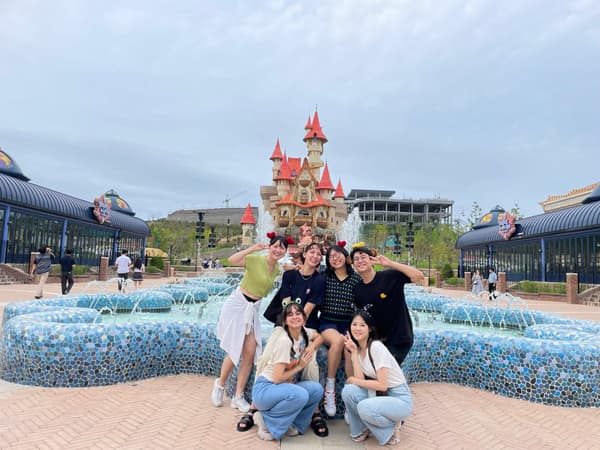 Words of Advice
Studying abroad provides the rare privilege of intensely and accurately studying a new language in the land of its origin. It is an opportunity to break barriers, overcome stereotypes, and build new bonds. Studying abroad is the key to making all these once in a lifetime learning opportunities possible. That is why I encourage anyone that is committed to learning a language to apply for CLS and, potentially, experience the most transformative experience of their lives and careers.
Alumni Profiles
---
---
Posted Date
April 28, 2023