Nayla Huq
Nayla Huq is an alumna of the 2021 CLS Indonesian Program hosted virtually by Universitas Negeri Malang in Malang, Indonesia. She is a third-year Sociology PhD student at Stony Brook University. The ability to communicate in Bahasa Indonesian has become central to Nayla's academic and career goals. After completing her PhD, Nayla plans to continue to research and teach on the topics of Indonesian culture, history, political economy, and environmental activism.
Getting to Know Nayla
I was born in Bangladesh, briefly lived in Germany with my parents as an infant, then we emigrated to Los Angeles before my third birthday. I was already learning to speak multiple languages at this early age: Bangla, Urdu, German, and English. I grew up in Los Angeles in a multi-lingual home. My mom and I spoke Bangla, my dad spoke Urdu to me, but being a rebel, I decided that I would speak back to him in English. He suddenly switched to Bangla after my brother was born, but I stuck to speaking to him in English. I went to UCLA for undergrad where I majored in English, and took courses in Spanish, French, and Italian. Having grown up multi-lingual, I easily took to new languages, and I wished to learn all of the Romance languages. I love reading and British culture. My English courses also helped to develop my social conscience. Reading feminist, post-colonial, post- modern, and anti-racist literature developed strong critical thinking skills and fueled the fire in me to make the world a better place. While I loved literature and developed useful skills from my major, I wanted to do more than raise consciousnesses to the social issues of the day through literature. I eventually found my intellectual home in Sociology, then pursued my MA at Cal State Northridge, focusing on social movements. From the great state of California to the great state of New York, I am now a non-traditional PhD student studying Sociology at Stony Brook University.
Why Indonesian?
I am studying Indonesian in order to develop an expertise and intimate knowledge of Indonesian social movements, political economy, and environmental issues. I study how social movements are responding to environmental degradation from economic activity and other causes. Being able to speak Bahasa Indonesia allows me to learn about diverse people's experiences with environmental issues, economic development, and engagement with political activism to bring about social change. Indonesia has a rich history of environmental activism, cultural diversity, and natural resources that have brought economic benefits and promoted stewardship throughout the country. The knowledge I gain from Indonesian activists I hope to share with the larger community of activists globally. Learning to communicate in Bahasa Indonesia also gives me the tools to develop a deep knowledge of Indonesia's history and political economy which allows me to take part in scholarly debates on these topics with experts in these fields. Learning about Indonesian culture lets me gain a more comprehensive understanding of Indonesia's unique political, economic, environmental, and social movement trajectory.
Future Goals
I plan to become a professor, engaging in research and teaching. Through research, I hope to become an area expert in Indonesian social movements, political economy, and environmental issues. Speaking Bahasa Indonesia, I can communicate with individuals working in rural settings who directly experience environmental impacts, with grassroots and professional activists working to bring about change, and with policy experts and academics to gain a deeper understanding of related issues, processes, and debates. These conversations and discussions will be the data for my research. Being able to read in Bahasa Indonesia, I will be able to read news articles on current events, along with academic and policy papers and reports to conduct my research. Translations are limited. Having cultural understanding enables one to have a deeper and clearer sense of the subject. In the courses I teach, my students will also learn about Indonesian culture, history, political economy, and environmental activism.
A Special Memory
Participating in the CLS Program was an honor and a privilege for me. I really appreciate having the opportunity to learn Bahasa Indonesia since it is vital to my future career goals. Additionally, our instructors, my language partner during the summer program, and my Refresh language partner are all amazing, dedicated, enthusiastic, and skilled teachers. Just participating in this program is an outstanding memory. Additionally, my instructors selected me and another student from a different class to represent CLS Indonesia's beginning level learners at an international conference on foreign language instruction. I was deeply honored by this recognition and delighted to meet other very diverse students at different levels from different programs also learning Bahasa Indonesia for a wide variety of reasons.
Comparing Cultural Traditions—Weddings, Quiceaneras and More
With my original language partner, we discussed everyday life and cultural practices in Indonesia and the U.S., including different holidays, traditions, and how people celebrate them. I was particularly interested in learning about Indonesian weddings because, as a South Asian, we have exciting and elaborate weddings. I wanted to see how Indonesian weddings compare. My language partner gave a presentation showing the rituals, dress, and customs for a wide variety of groups across all the islands and elaborated on how the practices differ. I also presented on American weddings, South Asian weddings, and discussed quinceaneras, which were a significant part of my life having grown up in Los Angeles. My presentations addressed the immigrant experience of combining American cultural practices with other traditional cultural practices within our communities. With my community at home, I shared information on Indonesian cultural practices in daily life, especially how they show respect to elders, and their wide-ranging practices and dress for weddings across the islands.
Why More People Should Learn Indonesian
I would absolutely recommend that more people learn to speak Bahasa Indonesia! We live in a globalized world, so learning to speak any foreign language is a boon in and of itself. Learning to speak Bahasa Indonesia, specifically, is highly advantageous as Indonesia continues to rise in international affairs. The U.S. historically has had strong relations with Indonesia, which continue to develop, but information about this country is not as widely known in the general public, which presents future learners with many opportunities. I think it is also important to remember that Indonesia is paradise. Speaking the language will facilitate travel to this archipelago nation abundant in natural beauty and rich in cultural traditions.
Words of Advice
To students considering CLS, I would say: Do it! It is an amazing experience! The instructors are very skilled at teaching and keeping students engaged, and you learn about one year's worth of language instruction within eight weeks. I would tell prospective CLS students to spend quality time on their applications, writing multiple drafts of their essays, receiving and addressing useful feedback on them, and really taking into account that the purpose of the program is to promote cultural exchange. Their pursuit of language instruction and cultural immersion should be part of their long-term goals.
Alumni Profiles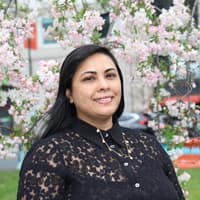 ---
---
Posted Date
May 23, 2022