Mushfequr Rahman
Mushfequr Rahman is an alumnus of the 2021 Urdu Program hosted virtually by American Institute of Indian Studies in Lucknow, India. Mushfequr received a Bachelor of Arts in International Studies specializing in Latin American and Iberian Studies and Bachelor of Science in Health & Society from Southern Methodist University in Dallas, Texas. He is currently serving as an English Teaching Assistant at CEIP Principe Felipe in Madrid, Spain. Mushfequr plans to one day work in international development using his cultural sensitivity and language skills to serve people in the Indian subcontinent and diaspora communities around the world.
Getting to Know Mushfequr
I grew up in McKinney, Texas in a household where every day conversations embodied a familiar mixture of Bangla and Urdu. After school, I would rush home in anticipation of sitting down for a cup of daily chai with my mom. Against a backdrop of dulcet ghazals and even sweeter biscuits, my mom regaled me with stories of her pre-Mushfequr life and as a proud mama's boy, I soaked up every word and every pause. These moments instilled an appreciation for joie de vivre within me, compelling me to always learn and grow. In this pursuit, I have also learned Arabic, Spanish, and French and I have worked in international relations and education. During my free time, I travel, cook, bake, and go on runs. I love meeting new people, especially over a warm cup of chai.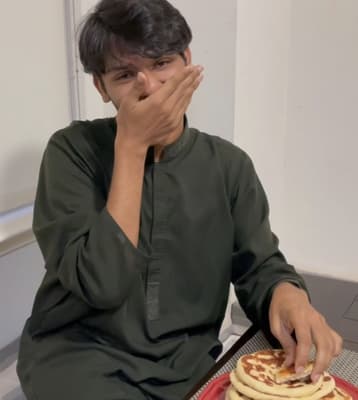 Why Urdu?
As a kid, I mainly associated Urdu with the films, music, and art that I grew up with. However, as time went on, I noticed how my extended family's command of Bangla and Urdu enabled them to easily mingle with both old friends and strangers across borders (in multiple senses) from their base in Bangladesh. In college, I saw my opportunity to do the same in our diverse South Asian community on campus which propelled me to start learning Urdu. Learning Urdu has helped me appreciate the linguistic diversity of our subcontinent and the roots of my identity.

Baking Bread & Building Community
For my final project, I merged my Urdu language skills with my love for cooking by making a video on how to make sheermal, a classic Lucknowi bread. My professors and language partner were lightheartedly amused by my attempts to convert cups into grams and to replicate the heat of a tandoor oven with my feeble gas stove, but they patiently helped me. My classmates also helped by fostering a supportive environment where I could seek advice about my project and learn about their inspiring projects. Throughout this experience, I became closer with my CLS community, making my Urdu learning journey an increasingly sentimental one.
Comparing Diversity & Inclusion in the U.S. and India
Every week, my language partner and I exchanged memorable stories about our communities. A lot of our stories, namely those about Muslim heritage and an appreciation for Urdu fine arts, were similar with the only difference being that his stories took place in India and mine in the United States. My stories painted a picture of being Bengali American in the United States and of championing diversity and inclusion in a community where those values were not always a focus. His stories shed light on human rights conversations in India and the impact of diversity in how these conversations took place. I share his stories with my community in the United States and now in Spain in an attempt to rightfully express the sheer diversity of the Indian subcontinent in its culture and people.
Future Goals
After graduating from Southern Methodist University, I wanted to immerse myself in an international environment which brought me here to Madrid, Spain. I plan on further developing my international experience in fields like public health and education before enrolling in graduate school to study international development. Using Urdu will help me expand the scope of my work in the development realm, allowing me to better serve local needs in the Indian subcontinent and diaspora communities around the world.
Why Should Others Learn Urdu?
The Indian subcontinent is incredibly rich in language and culture. Learning more of the region's languages exponentially increases your opportunities to meet new people and to genuinely embrace new cultures with an inimitable appreciation. Given its aesthetic and historical significance, Urdu avails its learners to these opportunities across the subcontinent in the present and the past. Also, I personally believe that learning Urdu sweetens your vernacular in any other language. After learning that some poets call their beloved ones "rashq-e-qamar" (the envy of the moon), it's hard not to be a little more creative with your own words.
Words of Advice
Bring your whole self into this program. Every little detail about you and your community elevates this program for everyone involved—the professors, your language partner, your cohort, the people behind the scenes, and most importantly, you. The CLS Program is an outstanding opportunity to fully immerse yourself in a new culture and language and to shape the image of the United States internationally in just eight weeks.
Alumni Profiles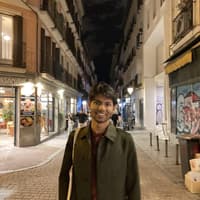 ---
---
Posted Date
July 08, 2022