Matthew Tappert
"After the CLS Program I spent the better part of a decade working in ex-Soviet Central Asia, which is how I ended up in D.C. working on international development programs. Russian has been essential to every job I've had."
Matt began studying Russian as an undergraduate at Pennsylvania State University, and studied abroad in St. Petersburg before becoming a CLS scholar in Tomsk the following year. He wanted to improve his language skills in an authentic Russian environment.
"There was a clear contrast between CLS and the program I did in St. Petersburg, and the affect they had on my language speaking ability."
After graduating, Matt returned to Central Asia with the Peace Corps, and stayed in the region for the next ten years working with various contractors and NGOs.
Although the Peace Corps provided basic instruction in Kyrgyz to its volunteers, Matt's knowledge of Russian was essential to building relationships with the local community. Many members of older generations in Kyrgyzstan grew up speaking Russian in the Soviet Union. Matt was able to use his Russian to communicate with different stakeholders in the community and build mutual understanding.
"In Central Asia you must be flexible and have a high level of tolerance for unpredictability. Doing development projects like the ones that I work on now, you must balance different kinds of desires among partners and stakeholders. The reason I was able to handle that stress was because I learned how to be flexible and diplomatic, which comes from dealing with diverse groups of people."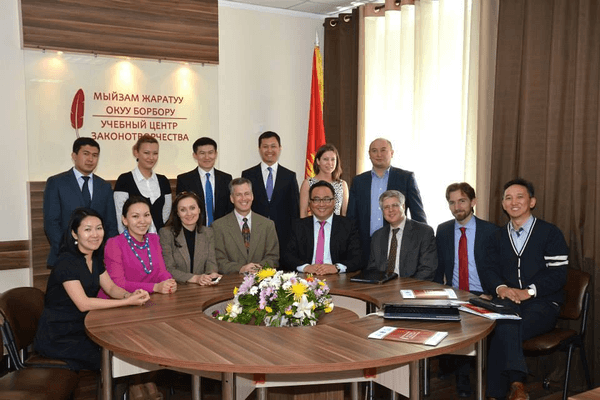 Matthew with DAI and Kyrgyz State Law Academy staff at the opening of a Legislative Drafting Training Center in 2014
After ten years of work in Central Asia, Matt chose to pursue a degree in Nationalism Studies at Central European University in Budapest. Now he works as a Program Officer covering the entire Central Asian region for the International Republican Institute. Matt credits his experiences on the CLS Program and working in Central Asia for his career success.
"In terms of the impact of CLS on my career trajectory, it's clear that Russian language is the key aspect that continued from position to position, country to country. I've never had two jobs in a row in the same country, but every job I've ever had has involved speaking Russian."
Alumni Profiles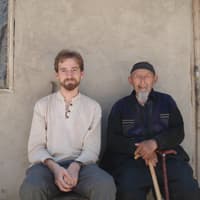 ---
---
Posted Date
January 08, 2020