Mark Haver
Mark Haver was a student at Florida Southern College, studying political science and marine biology, when he decided to apply for the 2018 CLS Indonesian program. Mark came onto the program as an absolute beginner in Indonesian, but by the end he had the language skills to communicate about his interests in sustainable development and ocean policy.
"I think it's a true testament to the incredible faculty that work with the Critical Language Scholarship. The one-on-one attention that I was able to get from my teachers in the classroom allowed me to feel comfortable to ask about words and phrases that were more specific to my interests."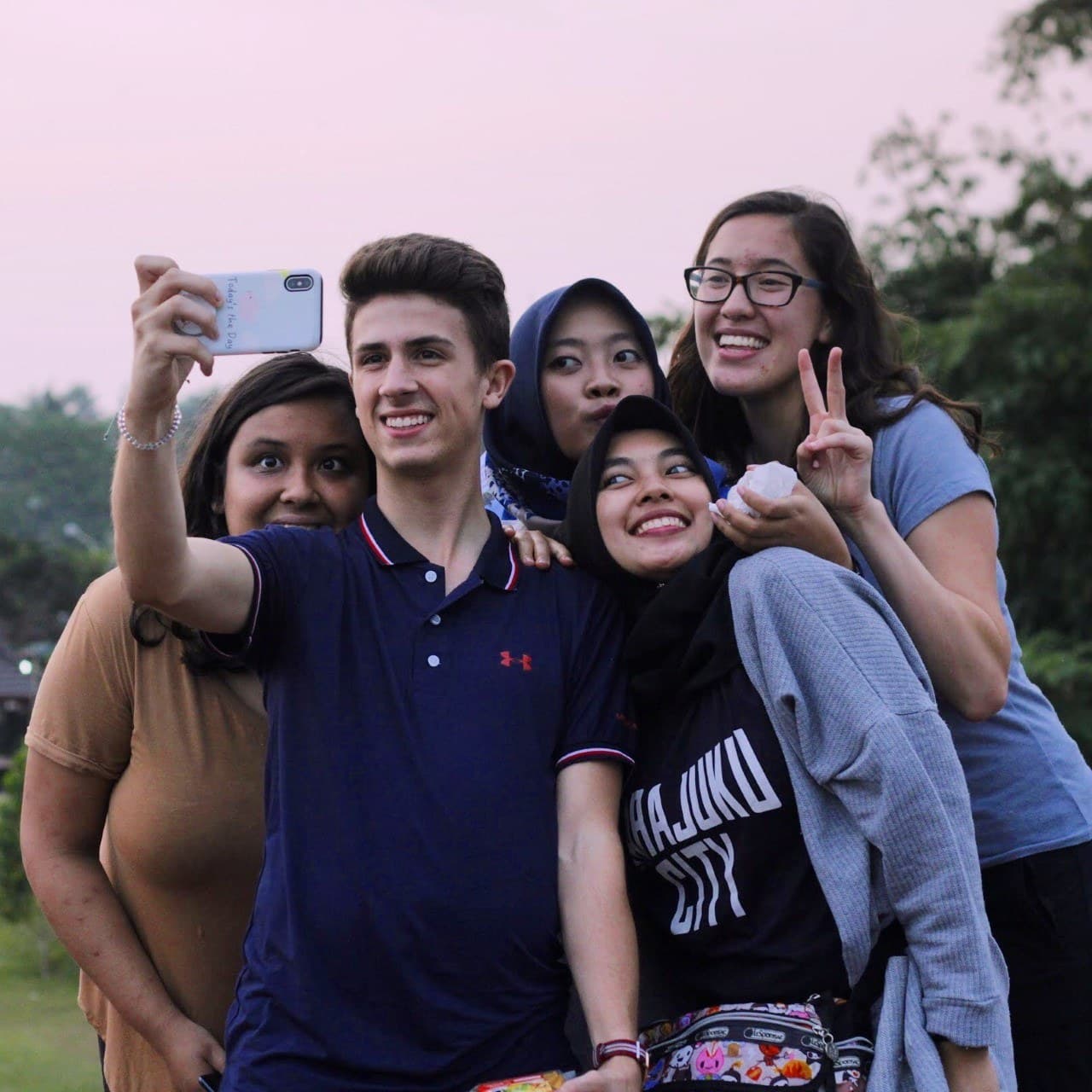 Mark used classroom assignments as an opportunity to express his interests in environmental studies, one of his goals in applying for the CLS Program.
"When I was looking into the Critical Language Scholarship, I was looking at it from an environmental studies perspective. I like to think of myself as a climate scientist, and I wanted to understand how language skills could further climate solutions."
Mark chose to apply for Indonesian because of Indonesia's status as one of the most bio-diverse regions in the world and because he was interested in protecting Indonesia's pristine coral reefs. He knew that learning Indonesian would be an important tool in studying how a rapidly developing country with an increasing population transitions into a sustainable framework for other countries. He was also interested in future opportunities for community conservation.
"I think that when we are trying to implement policies, we should think about how to communicate with the stakeholders in the community. Being able to speak the local language is an important part of that process."
Mark currently works as a Policy and Communications Advisor at ESP Advisors, a small governance and public affairs firm that serves environmental and ocean clients. Their projects have included creating transition documents for the National Oceanic and Atmospheric Administration, drafting fundraising strategies for a campaign to map the sea floor, and helping with branding and partnerships for various conservation projects.
He also participates in volunteer activities related to ocean policy and sustainability. In his role as Chairman of the Youth Policy Advisory Council for Sustainable Ocean Alliance, he has played a part in creating the Global Blue New Deal, an ocean policy framework crowdsourced from youth. His proficiency in Indonesian will also enable him to participate in the drafting of the organization's policy proposal for a sea-bed mining moratorium that will be proposed to the Indonesian government.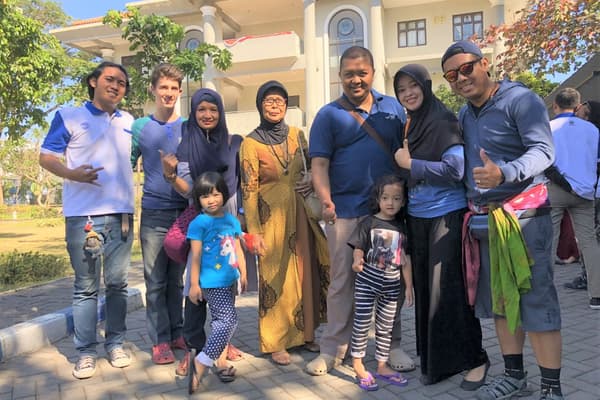 Mark with his host family in Malang, Indonesia
Alumni Profiles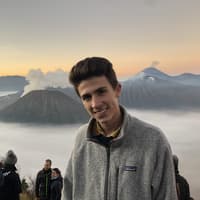 Mark Haver
Indonesian 2018
Malang
---
---
Posted Date
April 21, 2021