Luiza Daude Laurents
Luiza Daude Laurents is an alumna of the 2018 CLS Russian program in Bishkek, Kyrgyzstan. She's a senior at Texas State University majoring in German with a minor in International Studies, with associate's degrees in Russian and Arabic. After completing her bachelor's degree, she plans to study law, public policy, and international relations. When not doing schoolwork, Luiza enjoys horseback riding.
The Path to CLS
I grew up in Austin, Texas, but my parents and I typically spent our summers in Montreal, where you can find a different culture at every restaurant. This made traveling and experiencing other cultures so important to me.
I wanted to study Russian for a number of different reasons. When I graduated high school I wanted to do something really interesting and different from everyone else I knew, so I took some time off from traditional schooling and took Russian and Arabic levels 1-4 at my local community college. I thought it would be helpful in the future when I was seeking employment, but I ended up finding myself fascinated by Russian culture, not to mention learning just how important and difficult Russian-American relations are.
Learning on Horseback
There was a time during our program when a group of us went to a different city in our host country and took a roughly six hour long horseback ride through the mountains. I think it was one of the most impactful moments of the whole trip because we got to see the nomadic culture of Kyrgyzstan and how people lived outside of the city. We saw people playing a traditional game on horseback (which we almost got caught up in) and how people raised livestock. I think it gave me an entirely new perspective and it was one that we had sought out, rather than something that had been organized by the program.
Understanding Russian
While tricky, from the perspective of a grammar nerd, I thought learning Russian was very interesting. In recent times I think Russia has really come to the forefront of a lot of concerns, but there is a lot more to Russian culture than politics and I believe that if people open themselves up to the culture and the language they might be pleasantly surprised. I think Russian is very current and we will be better equipped to work through a variety of problems if more people are able to understand the language and the perspective. Let's be real, it also sounds really cool.
---
CLS Alumni Ambassadors are recent CLS participants who take leadership roles as active and positive representatives of the CLS Program by engaging with CLS alumni and representing the program to various audiences. If you would like to get in touch with a CLS Alumni Ambassador, please contact clsalumni@americancouncils.org
Alumni Profiles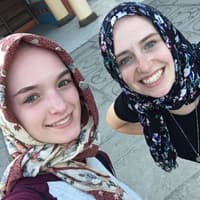 Luiza Daude Laurents
Russian 2018
Bishkek, Kyrgyzstan
---
---
Posted Date
May 06, 2019