Liz George
Liz George is an alumna of the 2020 CLS Hindi virtual institute hosted by the American Institute of Indian Studies in Jaipur, India. She's a graduate of Wayne State University, with a Master of Social Work and a Bachelor of Arts in biology. She's currently a Project Coordinator at the Michigan Center for Youth Justice and Clinical Social Worker at Pontiac General Hospital.
Getting to Know Liz
I was born in the United Kingdom, spent my early childhood in Massachusetts and then, as a condition of my family's visa, moved back to India at the age of eight. I spent the next four years in the state of Kerala, in south India before returning to the US. I am a nomad at heart and have lived for extended periods in South Africa and Hungary, while pursuing education and career opportunities. During my free time, you'll find me watching cricket, rock climbing or playing tennis. Having grown up in multiple countries, travel is at the heart of my existence.
Why Hindi?
While I speak the South Indian language Malayalam fluently, my mom's side of the family lives in North India, and my extended family prefers to speak in Hindi. For much of my life, I've struggled to stay included in those conversations. Learning Hindi is one way of connecting to a culture and language that I have always felt on the periphery of. Learning Hindi has helped me reconcile aspects of my life, my story, and my personality that have felt scattered over continents. It's helped me take pride in my multi-faceted identity.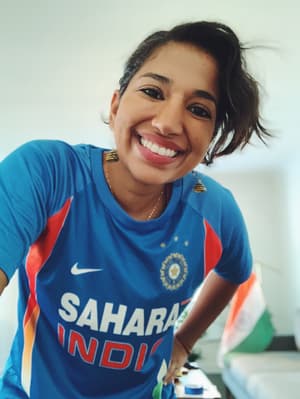 India is a linguistically diverse country and there is so much beauty in preserving all of its unique languages. While I take pride in speaking Malayalam, gaining fluency in Hindi has opened so many doors to work and live in different parts of India. Learning Hindi has created opportunities for my career, it allows me to communicate with my family, and I can finally watch Bollywood movies without frantically reading the subtitles!
Future Pursuits
For the past year, and since graduating in 2020 with my Master of Social Work, I've been working on a project focused on juvenile justice reform. My professional goal is to continue to work at the intersection of social work and criminal justice. I also hope to work within the immigration system, whether on a policy level or on a micro level with recent immigrants from South Asian countries. Eventually, when I'm a fully licensed social worker, I'd like to spend some time working abroad for the Foreign Service or for an NGO. Being able to speak Hindi fluently is an asset to these career goals as the language will allow me to communicate with locals in their native language as I live and work in India in the future.
Impacts of the Program
CLS came at a difficult time in my personal life and offered an escape for a few hours each day. Across continents and through a computer screen, we shared so many moments of joy. I give much credit to our instructors and language partners, who, through rainstorms in Jaipur and occasional technical challenges, created an immersive and enriching program. For two months our class, scattered all across the world, became like family. I've made lifelong friends through this program, and when borders open up and travel is safe again, I plan to visit Jaipur to finally meet my CLS family in person.
Alumni Profiles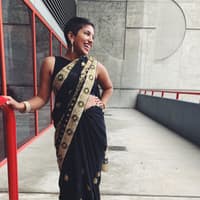 Liz George
Hindi 2020
Jaipur, India
---
---
Posted Date
May 10, 2021