Leona Amosah
Leona Aisha Amosah is an alumna of the 2016 CLS Russian program in Nizhny Novgorod, Russia. She was born in Tema, Ghana and moved to the United States when she was four years old. Leona recently graduated from the University of North Carolina at Chapel Hill where she majored in Russian language and culture and global studies. In the future, she hopes to use Russian in foreign policy research work and analysis of U.S.-Russian relations, and aspires to promote social justice through fiction and creative non-fiction writing. When she has free time, she enjoys singing, creative writing, watching Russian cartoons, reading books in cool cafes, and bike-riding.
Why Russian?
As a heritage speaker of Russian, I initially wanted to study Russian so that I could learn to read Russian literature in the original version. I also sought to expand my Russian lexicon so that I could speak with my Russian relatives at a more advanced level. I hope to use my knowledge of Russian for my graduate studies and to explore contemporary Russian literature written by black/multiracial Russians.
Word Play
I would certainly recommend that others learn Russian! One of my favorite things about Russian is the flexibility of sentence structure. In Russian, you can put words in just about any order to express your thoughts. The complex grammar allows for varied syntactical structures, which allows for beautiful poetry and prose writing. As someone who loves playing with words, Russian gives me the ability to express my thoughts in a million different ways, which is both challenging and exciting!
Unexpected Cultural Exchanges
One day, my Russian language partner, Masha, and I were walking around Nizhny late in the evening. We decided to sit at the top of the Chkalov Staircase and enjoy our surroundings. Two Russian men, both in their mid-twenties, approached us and started flirting with Masha. Initially, they ignored me and spoke only to Masha. They asked her what she was doing with me, assuming I could not understand what they were saying. Slightly irritated, I asked them to leave us alone. They turned to me, shocked that I both understood and responded to what they were saying. One of them moved closer to me to examine my facial features. He then asked if I was "one of those mulattos from Moscow." I explained that I was from the United States, and that I was studying Russian for the summer. They both became really excited and asked me what I thought about Russia. They said I spoke "like a real Russian," and were surprised that it was my first time ever in Russia. We ended up talking for an hour about the similarities and differences between Russian and American culture. Although the experience was initially unpleasant and frustrating, it ended up being a productive experience that allowed for cultural exchange. This was neither my first nor my last experience like this. However, having these types of experiences allowed me to break stereotypes about people of color in Russia. It also allowed me to engage in cultural exchange with people there and taught me how to navigate spaces as a multiracial woman in Russia.
Breaking Stereotypes
My identity as a person of African descent definitely had a huge impact on how people perceived me and interacted with me during my time in Nizhny. This always presented a challenge and resulted in a number of negative experiences. However, it also gave me the opportunity to challenge people's ideas about who can speak Russian. Simply by existing in predominantly white spaces and learning Russian, I have been able to break down stereotypes about Russian language-learners and speakers.
Alumni Profiles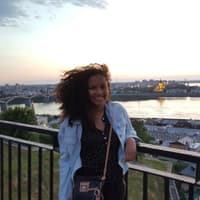 ---
---
Posted Date
March 28, 2017