Lauren Chow
Lauren participated in CLS Indonesian in 2018 after teaching with the Fulbright Program in Malaysia for two years. Now an Education Abroad Advisor at Babson College, she uses her experience studying abroad to skillfully guide students.
"As a professional in the study abroad field, I have a unique perspective because of my experience with the CLS Program and the Fulbright Student Program. A large percentage of college study abroad programs go to Europe, so I can use my perspective from non-traditional study abroad locations to advise exchange students at Babson College from places outside Europe."
While abroad, Lauren learned how to teach others about the diversity of the United States. She identifies as a queer Asian-American woman, and specifically learned how to navigate being Asian-American in Asian countries that have different racial histories and systems from the U.S. On the CLS Program in Malang, Indonesia, Lauren initiated a support group among her cohort to help process and navigate their identities in country.
"Learning to bridge those understandings can be exhausting, but it is so important."
Lauren uses her language skills and experiences abroad to to connect with the international students on her campus; during new student orientation week, her language skills allowed her to speak to a student's family from Jakarta. Lauren has also been invited to present to international students about race in the United States. Because of her experience abroad, she was able to tailor the presentation for students who don't have the same understanding of racism as Americans might.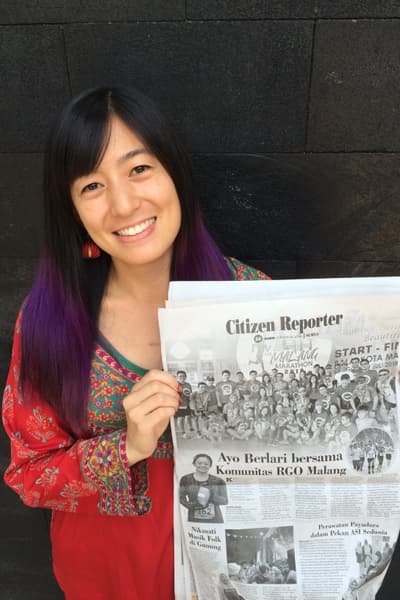 While on the CLS Program, Lauren wrote an article that was published in the local newspaper.
To Lauren, talking about her experiences in Malaysia and Indonesia to educate people is an important part of her everyday life, and in her role as a CLS campus-based advisor, where she inspires her students to pursue study abroad.
"The CLS Program gave me the tools to be able to successfully navigate race and identity in different parts of the world, and the ability to be supportive to international students on my campus."
Alumni Profiles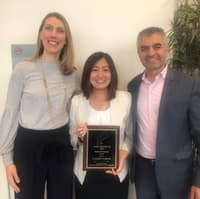 ---
---
Posted Date
February 25, 2020