Kiana Chan
Kiana Chan is an alumna of the 2015 CLS Chinese program in Beijing, China. She grew up in a suburb of San Francisco in a cohousing community where she knew all eighty of her neighbors; she is currently a junior at UCLA, where she studies geography and Chinese, works at the international center as an American Culture and Conversation Facilitator, and volunteers with the Asian Pacific Health Corps. When she isn't studying, working, or volunteering, she loves traveling, hiking, camping, eating, making new friends, and going to hot springs!
Why Chinese?
As a third-generation Chinese-American, I've always had a cultural connection to China. However, I grew up in a household that was mostly English-speaking, and I didn't get the chance to formally learn Mandarin until high school. My first time going to China was a four-week high school summer camp where I met Chinese speakers from all over the world. This made me realize that knowing Mandarin connected me to so many people. When I returned to the US, I was determined to become fluent so that I could continue making meaningful connections with people all over the world! My dream is to pursue a career in public health, where I can use my Mandarin language skills to serve as a cultural bridge in clinics and community health settings both domestically and abroad.
In a word…
My favorite Chinese phrase is "世界那么大, 我要去看看!" (Shìjiè nàme dà, wǒ yào qù kàn kàn!) It means "the world is so big; I have to take a look!" I love this phrase because it encompasses my wanderlust so well, and it helps me express my excitement about travel in another language.
When homework isn't work
I loved discussing Chinese social issues at the dinner table with my host family and exploring new areas around Beijing with my language partner. I learned that Chinese people are extremely welcoming and open to discussing a huge variety of topics. I asked my host family so many questions partly because it was assigned as homework, and partly because I was curious! It gave me the opportunity to gain a deeper perspective about Chinese society and beliefs.
A breath of fresh air
A group of CLSers and I went to a rural part of the Great Wall of China for the weekend and spent the night with a local family. Their home was very modest; we had no electricity, running water, or flush toilets for a night, but we brushed our teeth outside, looking out at the most amazing view of the Great Wall of China – a rugged, nontouristy portion of it, surrounded by lush greenery, trees, corn fields, and small homes at the base. It was really cool to get out of city and see a rural part of China that I've never experienced before!
On gaining confidence
Each experience I had in Beijing was a new one. It was so exciting to constantly find myself navigating unfamiliar situations in another language, exploring the city with my friends, and interviewing Chinese people for my classes! Being able to make such rapid gains in my Mandarin fluency and adjust comfortably to another culture over the course of two months gave me confidence in my ability to adapt and live abroad. Since I was able to overcome the challenges of being in such an intensive academic environment, it solidified my desire to pursue an international career and to continue studying Mandarin so that I can reach professional fluency!
If you had one day in China…
Hike "香山" (Xiāngshān, or "fragrant hills"), which has beautiful panoramic view of Beijing at the end and is worth the seemingly endless amount of stairs! If you go, be sure to buy a bag of bāozi (buns with meat or vegetables inside) at one of the food vendors before you make your way up the mountain! Also, try "炸酱面" (Zhá jiàng miàn, or literally "fried sauce noodles"). It's one of the most delicious things I've eaten in China!
Words of wisdom
Be ready to work hard and have one of the most rewarding experiences of your life! Take advantage of all of the amazing opportunities you are given to immerse yourself in the language and culture of China, because 8 weeks will go by so quickly and you will be thankful for the friendships, language gains, and new memories that you have experienced in just one summer.
Alumni Profiles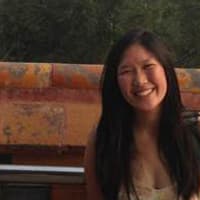 ---
---
Posted Date
May 03, 2016