Josie Krieger
Josie Krieger is a two-time alumna of the CLS Turkish Program having participated in CLS Turkish in 2019 hosted by Azerbaijani University of Languages in Baku, Azerbaijan and again in 2022 hosted by TÖMER Institute in Ankara, Turkey. Josie graduated from Pennsylvania State University with degrees in history and economics and minors in Middle East Studies and Jewish Studies. She currently works at the Utah Refugee Center as an AmeriCorps Community Program Management VISTA.
Getting to Know Josie
I am from State College, Pennsylvania and graduated from Pennsylvania State University with degrees in history and economics and minors in Middle East Studies and Jewish Studies. While at Penn State, I co-founded and co-directed Students Teaching Students, a student-led organization that equips and empowers undergraduates to teach credit-bearing courses. I worked with recent migrants in the United States as an AmeriCorps Refugee Case Management VISTA in Kansas City, Kansas in 2021. I also am a volunteer tutor for youth at the Decker Lake Detention Center. I love trail running, rock climbing, and exploring Utah's great outdoors.
Why Turkish?
I chose to study Turkish because of its geopolitical influence on Eastern Europe. When I was a senior in high school, I studied abroad in Bosnia and Herzegovina with the Kennedy-Lugar YES Abroad Scholarship. While I lived in Sarajevo, I noticed many of my friends began taking Turkish classes (or loved the Turkish soaps) and Turkish president Recep Tayyip Erdoğan spoke in the city. The more I learned about Turkey, the more interested I became in the nation's global political impact. I decided to dive deeper into my understanding by learning Turkish and studying the region more closely.
A Favorite Moment
One of my favorite CLS experiences was exploring the cities of Gaziantep and Şanlıurfa with friends in my CLS cohort during one of our free weekends. The cities—located in southern Turkey—provide a glimpse into the diverse culture and experiences of the country. Gaziantep is part of the UNESCO Creative Cities Network for its gastronomic history—notably its katmer which is a crisp phyllo dough dessert that contains pistachios and cream.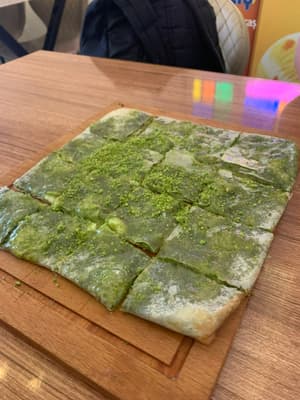 My friends and I ate more pistachio desserts than I have in the rest of my life combined, and it was incredible. We also explored beautiful historic sites (such as Göbeklitepe and Abraham's Caves) in the surrounding areas. Having learned about these historic sites in history classes, it was an extraordinary experience and one I will never forget.
Future Goals
I hope to one day work for the United States Agency for International Development (USAID) on their Monitoring and Evaluation projects specifically projects supporting internally displaced peoples and refugees. Turkey is the largest refugee-hosting country in the world with 3.7 million refugees. Understanding, supporting, and evaluating the systems supporting this community is critical for continuing successful programs and improving those that have failed.
Why Others Should Learning Turkish
Turkish is an incredible language both because of its vowel harmony and its rich history. The language has transformed in the last century, making it a fascinating language to study with a political past. In the refugee service industry, I've been able to use the language and use it as a guiding path for future work within the industry. My favorite word or phrase in Turkish is 'afiyet olsun' which is comparable to 'bon appetit.' Learning Turkish goes beyond learning a language. Meeting with my language partner, the first words I learned were food-based, and our time together was always accompanied with afiyet olsun. Not only did my language partner teach me Turkish, she also shared with me the best places to eat delicious meals and sip coffee in Ankara.
Words of Advice
If you are considering applying for the CLS Program, make sure you have strong letters of recommendation. I suggest meeting with your recommenders to explain what strengths/skills you want highlighted and sharing your personal statement to explain more about your reasons for applying. Apply, apply, apply! I love the CLS Program, I ended both programs with lifelong friends and a greater understanding of my field. I highly recommend applying if you are curious about other cultures, developing professionally, and love exploring.
Alumni Profiles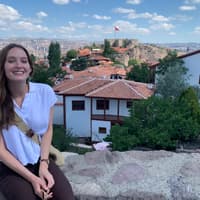 ---
---
Posted Date
March 27, 2023