Joshua Trinidad
Why did you want to study your CLS target language?
My interest in Japanese language stems from a strong interest in all aspects of the traditional Japanese culture – architecture, music, clothing, martial arts, etc.
What are your educational and/or professional goals?
In Fall of 2015 I'll be pursuing a Master's in international relations with a concentration in Japanese studies. Afterwards, I'll be working as a Foreign Service Officer of the US Department of State
How do you plan to use your target language in the future?
I'm currently teaching Japanese, and I hope to be able to use my language skills after graduation as a Foreign Service Officer working in a US embassy in Japan.
What was your favorite part about being in your host country?
My favorite part was being thrown into difficult situations where you have to sort things out yourself using the language skills available to you. First, you feel stupid; then you get over it and regain your confidence; and finally you achieve communication. It's a great feeling.
What did you learn about your host country that you didn't know before?
I learned that Japan seems to be more conservative and homogenous culture than I had imagined. In the U.S., Japan sometimes has an image of being a little crazy, eccentric and "out-there". And while TV commercials definitely live up to that stereotype, people in Japan generally look and act pretty "average".
Please share a short story about your CLS Program experience.
I'll never forget the time my peer tutor organized a little hike up the famous mountain "Daimonji" with other students and peer tutors. It was just a couple days before the end of the program and it was a beautiful way to end the trip, watching the sunset over Kyoto.
What is your favorite target language word or phrase, and what does it mean in English?
"Kankei nai," literally "No connection/relation," meaning "It doesn't matter" or "I don't care" depending on the context.
What is a must see or must try in your host city or country?
You definitely have to go to as many temples in Kyoto as possible. If you get a chance, check out the World Heritage Site Gokayama village. And don't let your inhibitions get in the way of trying out the luxurious "onsen" or hot springs/public baths.
What advice would you give prospective applicants, participants on the program, and/or recent CLS alumni?
Invest lots of time into putting together a strong application. This program is a once-in-a-lifetime opportunity that you really have to work hard to obtain. Once you're accepted, don't take it for granted.
Personal background
Originally from Cayey, Puerto Rico, I grew up all over the US, including Illinois, Oregon, New Mexico and Florida. I love physical activities, especially yoga, capoeira and rock climbing. I also play guitar. I have a very queer family; the three of us – my dad, my older brother and I all identify as gay.
Alumni Profiles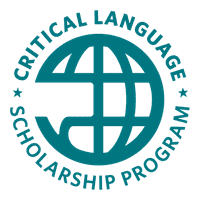 Joshua Trinidad
Japanese 2012
Kyoto, Japan
---
---
Posted Date
April 27, 2015