Jauhara Ferguson
Jauhara Ferguson is an alumna of the 2015 CLS Arabic program in Ibri, Oman. She is from Atlanta, Georgia, but is currently studying abroad in China; she is a third-year International Studies major and Religious Studies minor at Spelman College. When she isn't working on becoming trilingual, she loves traveling, riding horses, listening to music, baking, reading, and meeting people, as well as singing and dancing (so long as no one is watching).
Why Arabic?
By the time I applied to CLS, I had been studying Arabic informally for most of my life. I wanted to build on what I already knew and begin to formally solidify my knowledge of the language. After graduation, I intend to pursue a PhD in either Islamic Studies or International Policy, so I plan to continue to use Arabic both personally through religious study and professionally through communication and translation in the field of International Policy.
In a word…
My favorite Arabic phrase is:
الوقت كالسيف إن لم تقطعه قطعك
"Time is as a sword: if you don't cut it off, it will cut you off."
Omani pride
I truly appreciated being in a place that was completely new to me. Oman's raw beauty may not be that noticeable at first glance, but after spending time with the people, traveling the country's various landscapes, and truly diving into the culture, I realized just how special Oman - and Ibri - truly is. Its people pride themselves on their rich history, independent spirit, and national stability. Omani people are truly proud to be Omani.
If you had one day in Oman…
Watch the sunrise or sunset in the Omani desert. One memory that will always stay with me is camping out in the desert underneath a sky full of stars along with several other CLS students. I slept in literally the softest sand I have ever felt, and my classmates and I watched shooting stars pass by as we discussed our hopes and dreams in Arabic. It was one of the best and most memorable experiences of my life!
Friendship and fluency
The CLS program provided me with 27 new life-long friends. Our cohort was absolutely phenomenal. I still speak with members of my cohort, my teachers, and our program directors today. CLS also provided me with the knowledge of where I am currently with my Arabic speaking ability by requiring us to take the Oral Proficiency Interview (OPI) test. I now know that I officially have the capacity to speak Arabic at an Intermediate-High level. Knowing where I am at is truly gratifying, and helpful in the academic world.
Words of wisdom
Please apply! It will be one of the best decisions you've ever made. Don't be discouraged by the intensity of the program or the new environment. You can do it!
Alumni Profiles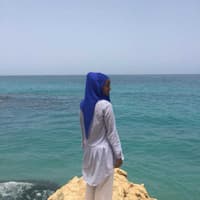 ---
---
Posted Date
May 03, 2016