Eugeniu Prodan
Eugeniu Prodan is an alumnus of the 2022 CLS Indonesian Program hosted by Universitas Negeri Malang in Malang, Indonesia. He is a second-year student in the Master of International Affairs Program at Texas A&M University. He received his Bachelor of Arts in Economics and Bachelor of Science in Business Administration from Berea College in Berea, Kentucky. Eugeniu hopes to become a U.S. Department of State Foreign Service Officer and one day work in Indonesia and contribute to the growth of diplomatic relations between Indonesia and the U.S.
Getting to Know Eugeniu
I was born and raised in the Republic of Moldova. I grew up bilingual, speaking Russian at home and Romanian in school. As a child, I knew that fluency in foreign languages would be crucial for my career so I always enjoyed language classes in school. I was very fortunate to take English and French classes as part of my school curriculum in Moldova.
Ultimately, I ended up studying at Berea College in Kentucky as an international student and later immigrating to the U.S. with my family. So those English lessons have certainly been very useful! During high school, I became fascinated with video production. Although I participated in various extra-curricular activities ranging from sports to music, I always felt like video production is the hobby that allows me to combine all my interests and talents.
Why Indonesian?
During college, I had a few friends who were from Indonesia. Through my conversations with them, I became fascinated with Indonesia's culture, history, and people. Since I majored in Economics and Business Administration in college, I was also very interested in Indonesia's economic development and transformation that occurred in the last few decades.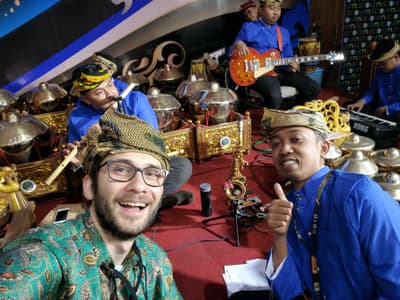 Needless to say, I knew that I would travel to Indonesia at some point so I realized that learning Indonesian would be crucial for me. Another reason that motivated me to study Indonesian is my commitment to pursue a career in foreign affairs. The Indo-Pacific region is becoming increasingly important to U.S. national security interests. Indonesia is certainly one of the largest economies in that region and it is one of the founding members of the Association of Southeast Asian Nations (ASEAN). These personal, academic, and career factors prompted me to study Indonesian.
Future Career Goals
My long-term career goal is to become a Foreign Service Officer (FSO) at the U.S. Department of State. I plan to focus on Consular Affairs as an FSO. In the first few years of my career, my time will be dedicated to visa adjudications, the supervision of local staff, and liaising with the government of the host country in order to combat consular fraud and assist American citizens abroad. All of these activities will require an advanced knowledge of the official language(s) of the host country.
I hope that one day I will be assigned to Indonesia as an FSO, so that I can contribute to the growth of the bilateral relations between the U.S. and Indonesia. I have no doubts that I will be using Indonesian on a daily basis when I get assigned there. There are a few other countries in Southeast Asia where Indonesian is used extensively: Malaysia, Singapore, Brunei, and a few others. So I if I receive an assignment to any of these countries, I will be able to utilize Indonesian as well.
Celebrating Fourth of July in Indonesia
One of my favorite memories from my CLS Program is the Fourth of July celebration organized by our institute at the State University of Malang. Besides the amazing decorations, delicious food, fireworks, great music, and lots of exciting language activities, our institute prepared something that I will remember forever.
At one point towards the beginning of the celebration, all the Indonesian staff and teachers went on stage and started singing the U.S. national anthem for our CLS cohort. It was one of the most touching moments I have ever experienced in my life. Suddenly, I had so many flashbacks about the challenges that my family and I faced in our immigration journey to the U.S. More importantly, that moment reminded me about how grateful I feel to be an American citizen. The symbolism of this celebration did not stop there though.
After listening to the U.S. national anthem, our CLS cohort began singing the Indonesian anthem for our Indonesian hosts as well. I am so happy that I had the opportunity to participate in this activity, because it symbolized the people-to-people ties and mutual understanding that our CLS cohort and our Indonesian counterparts are building for the future.
Language & National Identity
I shared my experience as a first-generation immigrant in the U.S. with my teachers and tutors in Indonesia. Many of them were very curious about my background and my experience growing up in Moldova. During my conversations with them, I realized that Indonesian language played an important role in creating a sense of national identity and unity within Indonesia. This was eye-opening for me, because the country where I grew up – Moldova – is experiencing many divisions in society based on linguistic and national identity.
I would absolutely recommend others to learn Indonesian. I realize that many language learners are often intimidated by studying grammar, but, in the case of Indonesian, grammar is quite straightforward. For instance, the plural form of a noun is constructed by simply doubling the noun or adding a word that expresses a large quantity next to the original noun. Moreover, there are no verb conjugations or tenses, so context matters a lot. Additionally, Indonesian uses the Latin alphabet.
Indonesian is based on the Malay language, so once you learn Indonesian you can transition to Malay very smoothly. The process of learning Indonesian will expose students to many other languages as well, such as Arabic, Sanskrit, Dutch, Javanese, and many others. Besides Indonesia, many people speak Indonesian in other Southeast Asian countries, such as Malaysia, Singapore, Brunei, and others.
Here is a quick Indonesian lesson: the word for "thank you" in Indonesian is "terima kasih," which literally means "to receive love." I've always thought that is beautiful.
Words of Advice
If you are considering applying for the CLS Program, please know that everyone at CLS wants you to succeed. The program staff and teachers have created many support systems that ensure you are making progress in your language study and are having a great experience.
For instance, my CLS teachers and tutors were extremely understanding of the fact that each student has their own educational needs. If I needed more time to understand certain language concepts, for example, my teachers would be always available during office hours. In fact, we were required to spend at least 30 minutes per week reviewing concepts with our teachers during office hours. I took full advantage of this and easily spent anywhere from 2-3 hours per week during office hours with my teachers. I truly saw their commitment to my success, and that was extremely encouraging.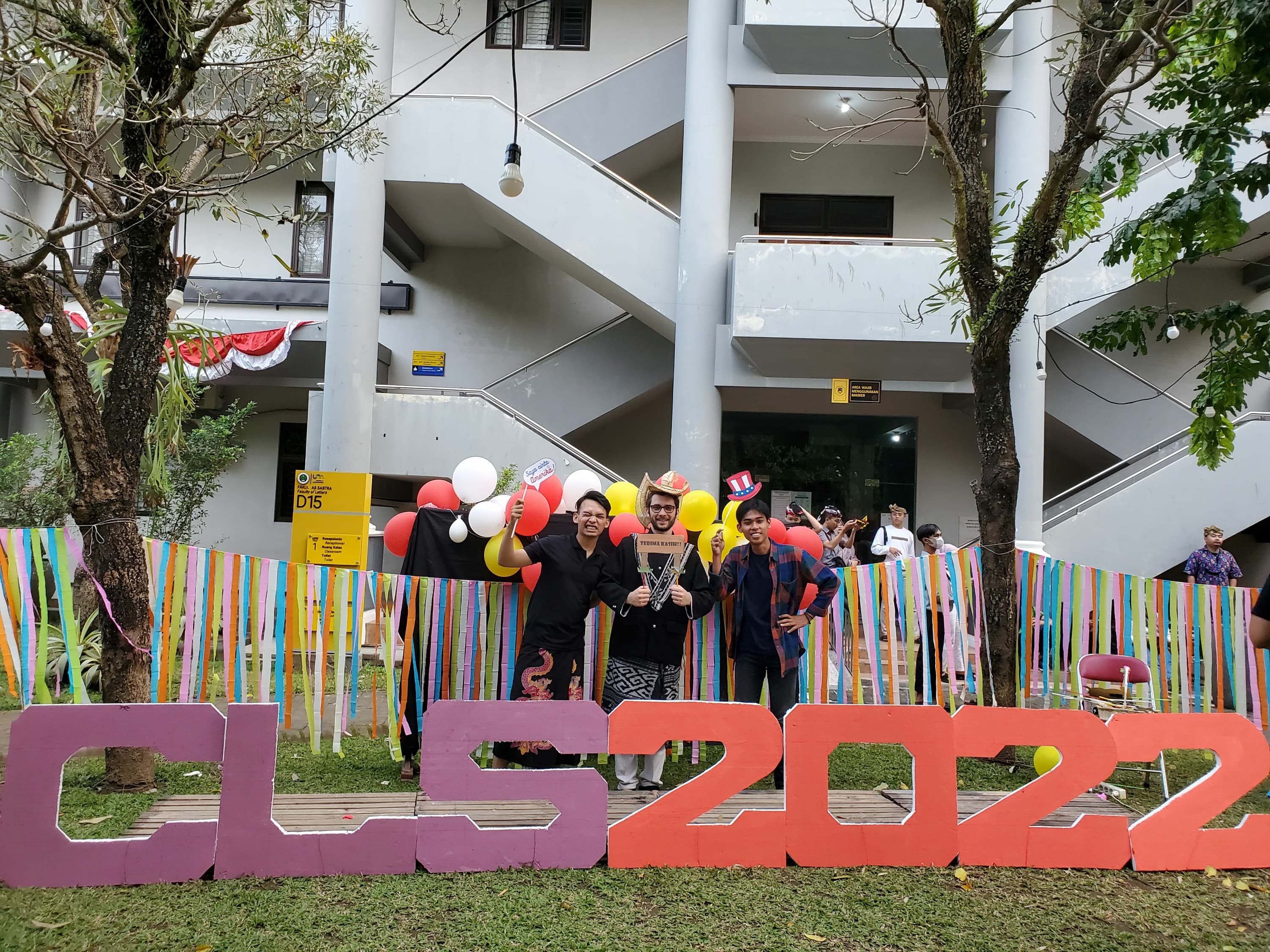 Alumni Profiles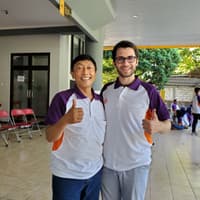 Eugeniu Prodan
Indonesian 2022
Malang, Indonesia
---
---
Posted Date
March 16, 2023