Darlene Janice Nieves Cruz
Darlene Janice Nieves Cruz is an alumna of the 2019 CLS Korean program in Busan, South Korea. She's currently a senior at University of Puerto Rico, Rio Piedras, studying Modern Languages and Economics. She's also the Business Development Program and Resilience Hubs Program Intern at Mercy Corps Puerto Rico. She plans to teach English and pursue graduate studies in South Korea followed by a career in humanitarian work with international organizations advocating for international sustainable economic development.
Multilingual Upbringing
I was born and raised in Puerto Rico, where I've lived most of my life in a small countryside town named Naranjito, located in the northeastern part of the island. Growing up, resources such as internet, mobile phone connectivity and television signal were inaccessible to my home's location. Naturally, Spanish is my native language and, contrary to some people living in cities who usually speak both Spanish and English natively, I learned English as a second language while attending school. After moving to San Juan to attend college, I was exposed to new resources, which increased my interest in other cultures and languages.
Other than Spanish and English, I have also studied Italian, French, Mandarin and Korean. Additionally, I have trained as a dancer in several disciplines such as ballet, jazz, hip hop and belly dance for over fifteen years.
Why Korean?
Studying the contrast between South Korea's fast-paced economic growth and Puerto Rico's economic decline during the same time period called my attention and served as my first motivation to study and learn the Korean language. Deciding to conduct research related to South Korea's economic development further motivated me to learn the language. However, none of the universities in Puerto Rico offer Korean language courses, which represented a major challenge to one of my other goals: pursuing graduate studies in South Korea.
Korean is such a fun and interesting language to learn! It always mesmerizes me how Korean customs are so well reflected in the language. In particular, the importance of keeping the appropriate amount of respect, which is reflected directly in Korean grammar and in the use of Korean honorific titles.
My favorite Korean expression in Korean is 아자아자 화이팅! (aja aja hwaiting!), which translates literally to, "aja aja fighting!" It's used to encourage others to hang in there, cheer up and not give up.
Building Memorable Relationships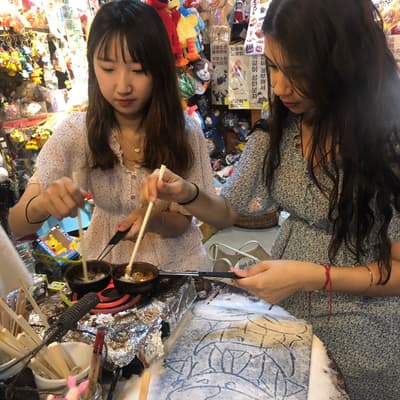 One of the most memorable days was when I met my host roommate's family for the first time. At first, it was hard to communicate with them because of my limited Korean. However, they were kind and tried their best to help me. That day, they took me to eat milmyeon, Busan's most famous dish. It was my first time eating cold soup, but I found it delicious. We walked around one of Busan's oldest communities and took Busan's first cable car together. My host family explained the Korean War and refugee history of Busan while we went to a boutique and my roommate and I dressed in Korean old school uniforms used during the 1950s. We later went to a museum of antiques and I learned how to make "dalgona," one of Korea's most famous traditional candies. In the evening we had "galbi" for dinner and we enjoyed a traditional "bingsu" as a dessert while we walked around Jagalchi, the biggest seafood market in Busan, another first for me.
The fact that I was able to understand so much of the language and history despite my limited knowledge in the language at that time made me realize the relevance of experiencing a culture firsthand and how much we could actually learn if we address new experiences with a positive and fearless attitude.
I was able to converse with my host family about Puerto Rico's socio-economic and political history, and Puerto Rico's relationship with the United States. I considered their interest and willingness to know more about these topics and Puerto Rico's situation at that time as one of my biggest accomplishments during the program. When I returned to Puerto Rico, I was also able to share what I had learned about the Korean history, culture and language to my community at home.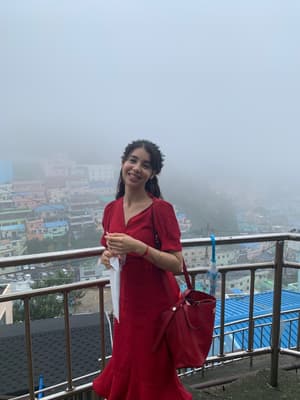 My summer on the Critical Language Scholarship Program has been by far one of the most memorable and satisfying experiences of my life. Our professors were diligent and understanding and, always cared for us and our progress. They were patient and taught us with love and passion. My Busan friends were kind and helpful. I think I made some of the best friends of my life there and I hope we can reunite soon.
Alumni Profiles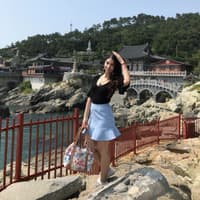 Darlene Janice Nieves Cruz
---
---
Posted Date
April 29, 2020