Chelsea McGill
When Chelsea McGill went to Bangladesh on the CLS Program in 2011, it was her first time outside of the United States. After eight weeks navigating a completely new environment, culture and language, she knew that it wouldn't be the last.
"Looking back, my decision to apply for Bangla has really changed my entire life."
Chelsea returned the following summer on CLS and then chose to study Bangla at the American Institute of Indian Studies for another eight months in Kolkata, India. She then started a master's program at the University of Chicago where she specialized in South Asian Studies. Chelsea's thesis made use of her study abroad experiences and the language skills she developed on the CLS Program, focusing on how indigenous groups in Bangladesh use specific terminology and phrasing to advocate for human rights.
Now Chelsea lives with her husband in North Kolkata, a working class part of the city where Bangla is widely spoken—although English is common in Kolkata, she often finds herself immersed in the language.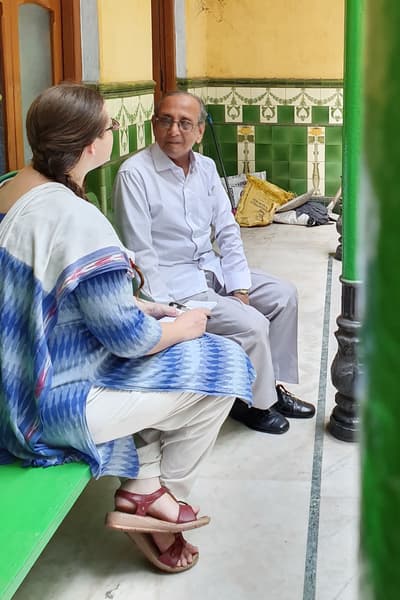 Chelsea interviewing a community member (Photo: Jayantika Bajpai)
In 2017 Chelsea and her husband founded Heritage Walk Calcutta, an organization that does extensive research on the history of Kolkata and educates the public through walking tours. The organization works with young scholars to perform the research, lead walks, and receive training opportunities. The walks are generally conducted in English, but the research is often in Bangla.
"My advice for prospective applicants is to speak to someone who has expertise in the language you are interested in applying for. My advisor was an expert in the Indian subcontinent, and was able to guide me through the application process. I couldn't have done it without him."
Alumni Profiles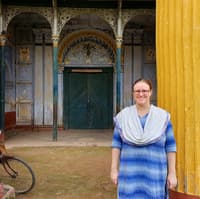 ---
---
Posted Date
November 06, 2019