Chelsea Cervantes De Blois
Chelsea Cervantes De Blois is an alumna of the 2019 CLS Azerbaijani program in Baku, Azerbaijan. She is currently pursuing a PhD in Geography at the University of Minnesota, Twin Cities and uses Azerbaijani in her research.
Feeling at Home in Azerbaijan
Personally having a mixed background (linguistically and culturally) I felt at home in the Caucasus, a place where the mixture of cultures, languages, traditions and heritages is embraced and considered the norm. People are often surprised when I tell them that the diversity of languages and ethnic groups in Azerbaijan is similar to the cultural dynamics of many communities in the United States.
A Favorite Excursion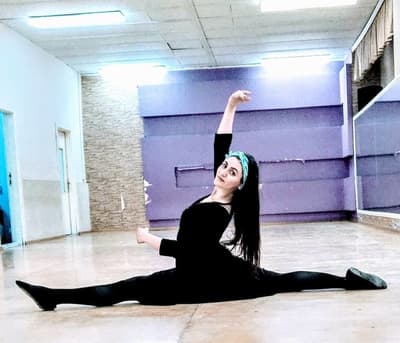 My favorite moment on the CLS Program was staying a night near the northern Russian border, in Xinaliq village, which has its own unique customs and language. We stayed with a local family and learned how the community learns Azerbaijani in the schools while speaking their ethnic language in their homes. It was an excellent experience for our group to learn about how embedded bilingualism in Azerbaijan (even in the mountain villages) forms a cultural identity.
Professional Application of Language
I wanted to study Azerbaijani to advance my PhD research and I believe that Azerbaijani is a fascinating language because it incorporates words from Russian, Persian, Turkish, and Arabic. Understanding Azerbaijani through speaking, reading, and writing allows me to use primary sources and to conduct interviews for my PhD research. It also enables me to continue my collaboration with other researchers and academics in the region.
A love for Azerbaijani
Azerbaijani is an old Turkic language that provides the basics to learn other related languages (e.g. Turkish or Central Asian Turkic languages). It is also a very sweet language, with several idioms and proverbs that teach the basic and important realities of life.
Learning a language fosters positive growth, even at the beginning level. It challenges the brain to develop stamina, to encourage creativity, and to improve communication skills at different capacities.
Alumni Profiles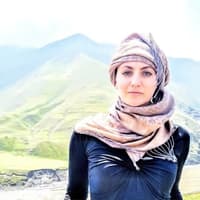 Chelsea Cervantes De Blois
---
---
Posted Date
April 29, 2020