Bridget O'Connor
Bridget O'Connor is an alumna of the 2019 CLS Japanese program in Okayama, Japan. She's a current undergraduate student at Loyola Marymount University majoring in computer science and animation and minoring in Asian and Pacific studies. After graduating in 2021, Bridget plans to attend graduate school in Japan to continue her studies in computer science, and is interested in a career in augmented reality and app development. She enjoys drawing, hiking, cooking, coding, and karaoke, whenever she gets the chance.
Getting to Know Bridget
I was born and raised in Honolulu, Hawai'i and I currently reside in Los Angeles, California where I go to college. My mom's side of the family is Japanese and my dad's is Irish. Growing up in Hawai'i I saw my mom's side of the family frequently, spending a lot of time at my grandparents' house. I originally chose to study Japanese in middle school to understand what my grandma was saying when she spoke in Japanese. Now, studying Japanese is also tied to my educational and professional goals.
I hope to return to Hawai'i to work, where I'd like to develop software and help local businesses. Because many Japanese people live there, being bilingual in Hawai'i is a great asset professionally. I am also interested in attending graduate school in Japan to further my computer science studies while also improving my language ability.
A Jellyfish Mix-up
My host family took me to a harbor town with some great food in Hiroshima called Tomonoura (鞆の浦). While there, we took a boat to a small island called Sensuijima仙酔, which I learned from my host mother is a power spot and I ended up getting some blessed salt there to bring home for my family.
There happened to be a lot of jellyfish that day, which were safe to touch, and we saw some kids collecting them on the beach. One of my host family's kids picked one up and I asked them if they were going to throw it back in the water. I mixed up the word to "throw" (nageru 投げる) with the word to "punch" (naguru 殴る). We were both confused, because why would I be asking about punching a jellyfish? I mimed throwing while still saying the wrong word until they figured out what I was trying to say, and we ended up laughing about it. Going on that day trip with my host family was a really special and fun experience and I'd love to go back if given the chance!
Travel Inspires Travel
After the program, I shared my experience with my family and friends through pictures and stories. My art-loving mom's new bucket list item is to see the next Setouchi Triennial, a contemporary art festival where artists from Japan and around the world create pieces in the Setouchi Islands. During CLS we had the chance to experience part of the 2019 Triennial, boating to Inujima Island and viewing the art houses and museum there.
A Love for the Language
My favorite word would probably be gaman (我慢) which means "perseverance." When things get hard or seem meaningless you just need to gaman (我慢) your way through them sometimes. This is one of the first words I learned in middle school and I think this word is applicable to a lot of things, especially language learning since it is by no means quick or easy.
The people that I met during the program—teachers, language partners, resident assistants—were all amazingly kind. Meeting them made me wish I knew more Japanese so that we could talk about more topics and I could better express my opinions and understand theirs. Just another reason to gaman (我慢) with my studies so one day when we meet again, I'll be able to do just that.
Advice for Applicants
If you're interested in CLS start your application early. If you're anything like me, for whom writing essays isn't a strong suit, it is so important to start early and get friends, peer tutors, anyone really to give feedback. With the word limit, you want to make sure that you're answering each question to the fullest and not giving repetitive answers. Also applying is free so you have nothing to lose and so much to gain!
Alumni Profiles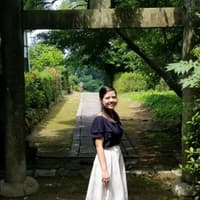 ---
---
Posted Date
April 29, 2020