Aditya Namjoshi
Aditya Namjoshi is an alumnus of the 2021 CLS Urdu Program, hosted virtually by the American Institute of Indian Studies (AIIS) in Lucknow, India. He is a sophomore undergraduate student at the University of Texas at Austin studying Chemical Engineering. Aditya's interest in Urdu is fueled by a desire to connect with family members and friends who are native speakers as well as a love for Islamic poetry. Aditya is confident he will continue to use Urdu wherever his career leads him and recently completed the CLS Refresh Program.
Getting to Know Aditya
I grew up near Houston, Texas, where I enjoyed participating in the Model United Nations and Debate team in school. I love writing poetry, painting, and cooking sweets. My family speaks Marathi, a language spoken in Maharashtra, India.
Why Urdu?
I've always loved Urdu ghazals (a type of poem common in the Middle East and South Asia) and qawwali (Sufi Islamic devotional singing), but I could never understand the meaning of the words I was hearing. Urdu is one of the many languages used in South Asian music, and I knew that studying Urdu would allow me to appreciate music and poetry on a deeper level. I also wanted to learn Urdu to communicate with my friends and family members who speak the language.
Finding Connection through Language and Music
For my final project, I wrote an essay on and presented about the history and technical beauty of raga desh, a melodical framework used in Indian music. One of the friends I met through CLS wrote a ghazal poem in Urdu and asked me to compose a tune for it. I had the opportunity to sing the composition at our cultural presentation on our final day. It was really fulfilling to be able to work on something that combined poetry from different cultural traditions into a final performance. It was a wonderful opportunity to share the musical and literary traditions that surround the Urdu language with my cohort.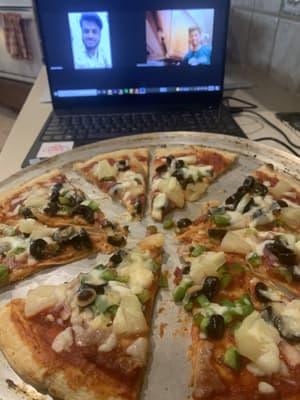 Pizza, Poetry and Public Health
Over the course of the summer, I had the chance to present on topics like public health and sustainable development in Urdu, chat about American and Indian foods with my language partner (I walked him through the process of making pineapple pizza over video), and learn about the rich cultural traditions of Lucknow, India, like devotional Sufi qawwalis, calligraphy, and poetry.

A Favorite Memory
One of my favorite memories this semester was when I decided to get a haircut and went to a place near my university. I struck up a conversation with a lady who spoke Urdu. I was able to discuss the intricacies of the healthcare system with her—discussing ideas like the importance of vaccination, wearing masks, and practicing health and safety protocols at public events. It filled my heart to have had a successful conversation in Urdu outside of my CLS classroom!
Final Thoughts
Always remember that language study is for everyone! When I participated in CLS, I met people from all age groups, cultural backgrounds, and professional interests. I met students who were heritage speakers, speakers of languages from adjacent regions (like me!), and advanced speakers who had only ever experienced the language in an academic setting. CLS provides an inclusive community where students from all backgrounds can feel at home.

Alumni Profiles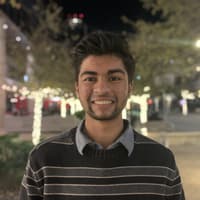 Aditya Namjoshi
Urdu 2021
Lucknow, India
---
---
Posted Date
March 16, 2022