Fall 2022
---
We're pleased to welcome a group of 484 scholars to the alumni community who completed the program this summer. For the first time since 2019, the majority of CLS institutes took place in-person overseas, with some institutions continuing to operate virtually this summer.
In September, 80 scholars began as the inaugural cohort of CLS Spark, a virtual initiative that seeks to broaden access to the study of Arabic, Chinese, and Russian at the beginner level. This first iteration of CLS Spark will take place throughout the 2022-23 academic year.
Help Us Recruit for CLS 2023!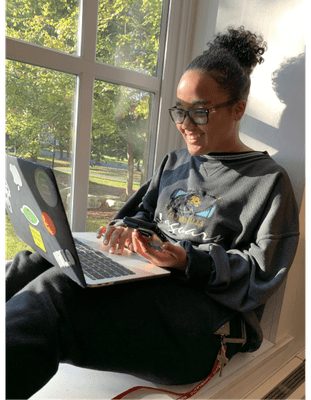 The application for the 2023 CLS Program launched on October 5, kicking off the fall recruitment season. Each year, alumni play an integral role in engaging prospective applicants, as your stories help add color and vibrancy to the CLS experience. All of our outreach for this year's application is taking place virtually, so we're excited to have alumni join us in spreading the word about the CLS Program online, regardless of where you might be physically located. This year, we are recruiting simultaneously for the CLS Program at overseas institutes and the CLS Spark virtual program, both of which will take place summer 2023.
Throughout October and early November, we are conducting informational webinars on the CLS Program, CLS Spark, and the application process, which can be found on the Events page of our website. We welcome you to share these events widely with anyone in your community interested in the CLS Program!
If you would like to share about your experience and encourage others to apply, take a look at the resources for alumni outreach on the Alumni Outreach page. If you have already done outreach about the program, we'd love to hear about it—email us at clsalumni@americancouncils.org.
Complete the 2022 Long-Term Impact Survey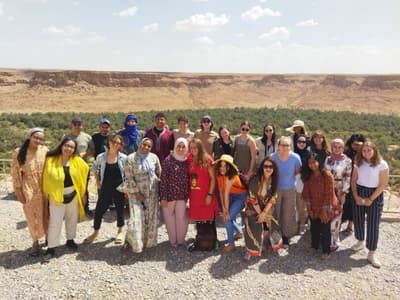 Every three years, we assess the impacts of the CLS Program on the alumni community through the Long-Term Impact Survey. The 2022 survey is now open and we encourage you to complete it, if you have not already done so. The more alumni who complete the survey, the better we are able to generalize about the impacts of the program and what the alumni community is doing. Every response helps! You likely received an email directly from us via SurveyMonkey inviting you to complete the survey, which includes an individualized link for you. If you cannot find that email, you can also complete it at: https://www.surveymonkey.com/r/2022CLSLongTermImpact.
From 2006 to 2021, the CLS alumni community grew to 7600 individuals. (Please note that because the survey asks about long-term impacts, this figure does not include current year alumni.) Each of your experiences helps to weave the extraordinarily complex and diverse tapestry that is the CLS alumni community. We continue to be inspired and impressed by your stories—whether or not what you are doing now draws directly on your CLS language or your CLS Program experience, we want to hear them!
Alumni Highlights
Seven CLS alumni had projects selected for funding through the U.S. Department of State 2022 Citizen Diplomacy Action Fund: David Anderson (Japanese 2019), Maya Bullock (Chinese 2018), Kali Dykstra (Arabic 2021) Joseph Gomez (Korean 2019), Julie Huynh (Korean 2019), Benjamin Jones (Arabic 2018), and Natalie Montecino (Japanese 2020).
Joseph Gomez (Korean 2019) and Julie Huynh (Korean 2019) are collaborating on a project titled, "U.S.-North Korea-South Korea Youth Workshop: Envisioning Peace on the Korean Peninsula in 2050." This workshop seeks to include youth voices in the peacebuilding and policymaking processes of trilateral relations. Youth from the three countries will work together with experienced facilitators to design a series of creative policy proposals with feedback from policy and diplomacy professionals.
David Anderson (Japanese 2019) and Natalie Montecino (Japanese 2020) secured funding for their proposal, "Breaking the Mold: Shattering Cultural Barriers via an International Exchange of Pottery and Earthenware." Their project addresses the loss of communal spaces and gatherings by connecting pottery artists in Okayama, Japan and Colorado for an exchange of their pieces.
Maya Bullock (Chinese 2018), Kali Dykstra (Arabic 2021), and their teammate Kyla Denwood had their project selected, "Youth International Leadership Initiative," which aims to increase inclusion of historically underrepresented students and recent graduates in international affairs career paths through mentorship and other learning opportunities in an online community.
Benjamin Jones (Arabic 2018) and his teammate Said Achhabou have earned a grant to support their project, "Steps to Success: Empowering Women Leaders in Rural Morocco," which will provide trainings and mentorship for women leaders from rural communities to support them in being effective local government leaders.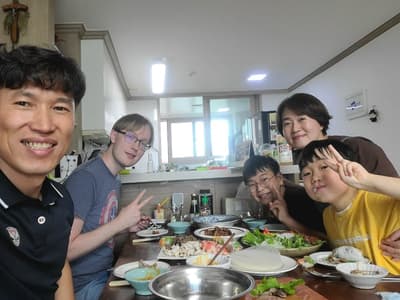 Chad Peterson (Korean 2021) was selected as one of fifteen individuals nationwide selected for the U.S. Department of State Foreign Affairs Information Technology (FAIT) Fellowship. The fellowship will support his final two years of his IT-related degree program and include summer internships, professional development, and mentorship. Upon successful completion of the program, Chad will receive an appointment with the Foreign Service as Information Management Specialists. Wake Forest University, where Chad is a current student, wrote about his selection for the fellowship.
Sarah Robinson (Urdu 2018) was selected for the Summer Student Fellowship for Digital Sonic and Visual Projects by the American Institute of Indian Studies (AIIS). Sarah, a graduate student in the Department of Ethnomusicology at the University of California, Los Angeles, is completing a project entitled, "The Song Lines of Arnold Bake."
David Anderson (Japanese 2019) met with the President of Okayama University, where he spent his CLS summer and returned in 2021 to conduct research on community development with a Fulbright research grant. Read more via Okayama University.
Join the CLS Alumni Society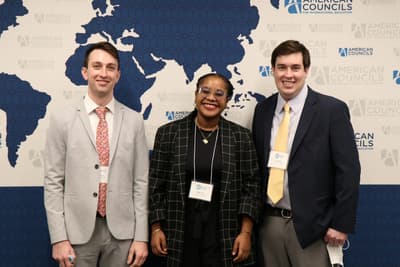 The CLS Alumni Society (CLSAS) is an independent, alumni-led organization that provides alumni with avenues for professional development, community engagement, and language retention. To learn more about CLSAS, including how to become a member, visit their website: https://www.clsas.org.
Send Us Your Updates
We often hear from students who are interested in learning about how to use their Non-Competitive Eligibility for Federal Civil Service hiring. If you've successfully used your NCE for a new job, and would be willing to talk with others about the process please email us about it at clsalumni@americancouncils.org.
Do you have general updates to share with the CLS Program? We love it when alumni keep in touch—email us any time to share what's new in your life (clsalumni@americancouncils.org). We also love being tagged in your posts on social media! (Facebook and Instagram: @CLScholarship, Twitter: @CLSscholarship.)